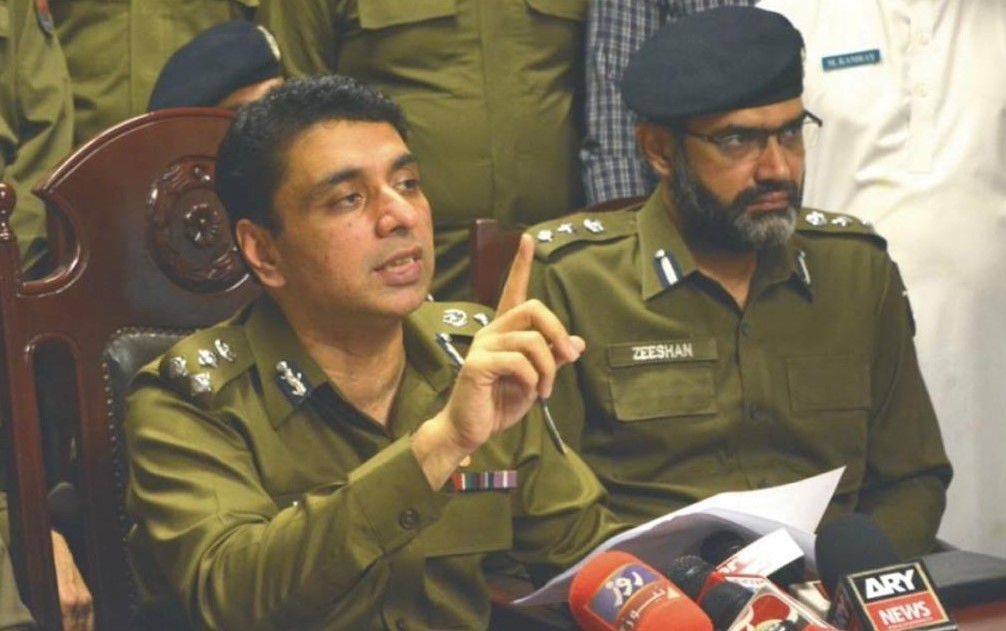 By Our Web Desk
LAHORE– The Punjab government has appointed DIG Dr Inam Waheed Khan Regional Police Officer Sheikhupura and DIG Mehboob Rashid Mian City Police Officer Multan.
A notification in this regard was issued from the Services and General Administration Punjab on Thursday.
DIG Mian, who belongs to 29th Common, has replaced his own batchmate Muhamad Hassan Reza Khan as city police chief Multan.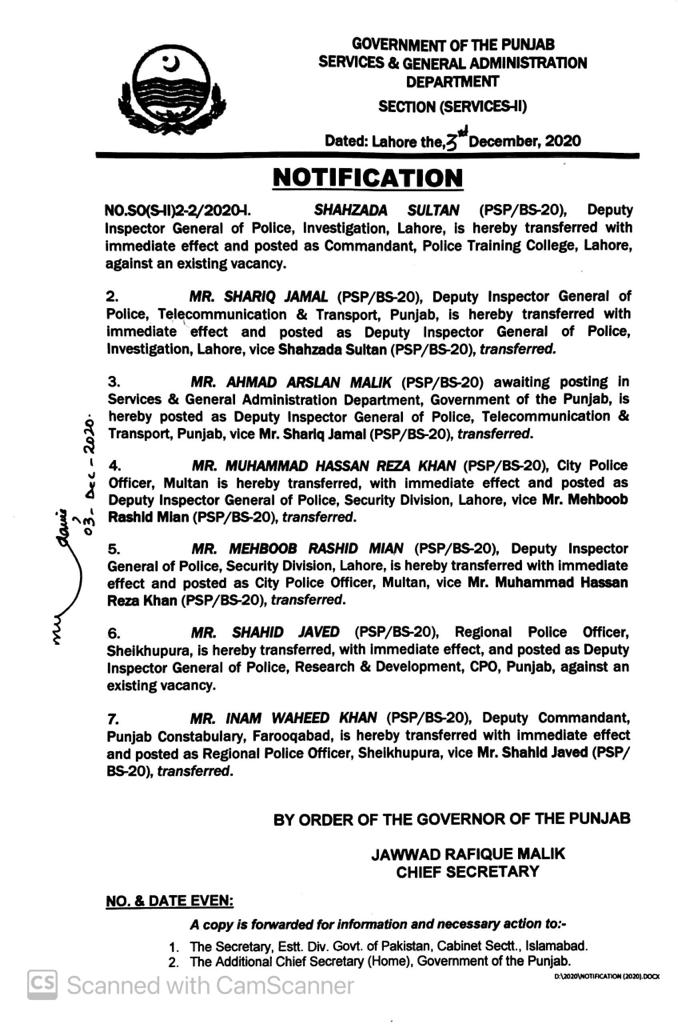 In another transfer DIG Telecommunication and Transport Punjab Shariq Jamal has been transferred and posted DIG Investigation Lahore vice Shahzada Sultan who has been posted Commandant Police Training College Lahore. Mr Sultan, who belongs to 25th Common, reportedly got him transferred from Lahore police. He was not feeling independent since the appointment of CCPO Lahore Muhammad Umer Sheikh.
DIG Ahmad Arslan Malik, who was awaiting posting, has been posted DIG Telecommunication and Transport Punjab vice DIG Shariq Jamal. Interestingly Mr Malik has not been posted in field formations by the Punjab government. He was tipped earlier to either 'replace' RPO Multan Waseem Ahmad Sial or get some other top field posting.

DIG Inam Waheed is the third officer in his batch of 28th Common who has been posted RPO as earlier his batchmate RPO Sargodha Afzaa Kausar and RPO Bahawalpur Zubair Dareshak.
Dr Inam Waheed's profile
DIG Inam Waheed, who belongs to 28th Common Training Programme (CTP) of Pakistan Civil Service, has earlier served Lahore police as DIG Investigation Lahore and Punjab and Sindh police on various assignments including district police officer.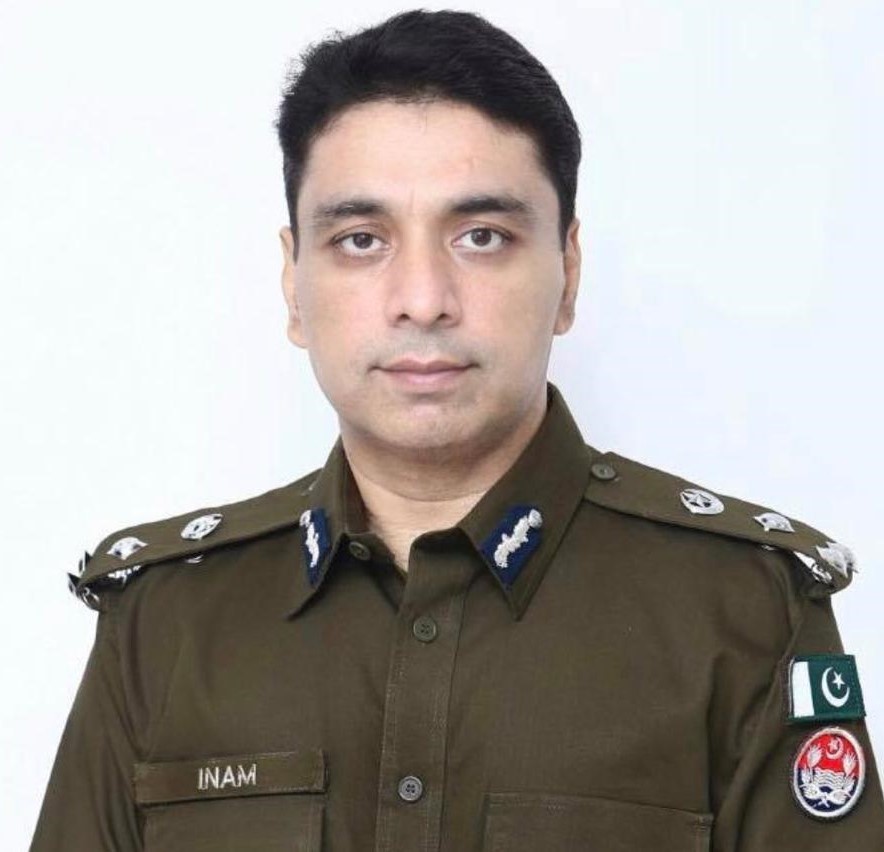 Mr Waheed, who got his MBBS degree and joined police service in 2000, had got his first distinction being 'Best ASP in discipline' and later was honored with Pakistan Police Medal.
His posting tenures include DIG Investigation Lahore, Acting Commandant Punjab Constabulary, Deputy Commandant PC, Narowal and Lodhran DPO, AIG Discipline Punjab, PSO to IG Punjab, SSP Motorway II and National Highways, SP Iqbal Town, Cantt and Saddar divisions in Lahore. He has also served Sindh police.
The senior police officer, who is considered a professional, upright and hardworking officer in all circles of life, is also considered one of the very few ASPs who had spent two years as investigation wing as ASP.