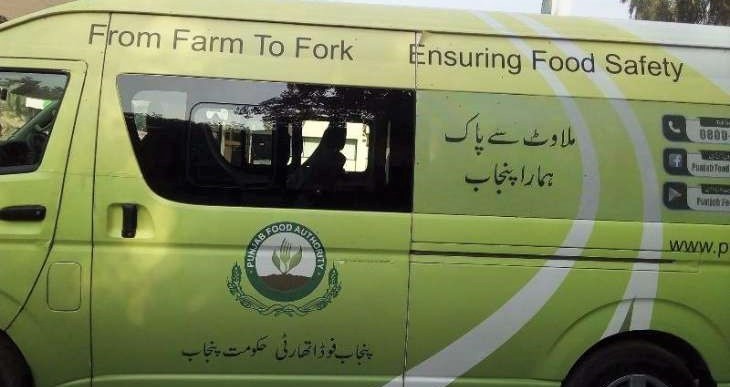 Punjab Food Authority Unearths Unit Producing Fake Milk
LAHORE– The Punjab Food Authority on Friday unearthed a factory producing tainted milk during a raid in Pakpattan.
The authority disposed of 500 litre tainted milk during a raid.
Following the directions of Punjab Chief Minister Punjab Sardar Usman Buzdar, the authority continued its grand operation against adulterators to make Punjab adulteration free.
PFA Director General Captain (retired) Muhammad Usman said that fake milk was being produced by adding chemicals, powder and banaspati ghee in it. He said that chemically contaminated milk used to supply to shops in the different cities of Punjab after storing in the chillers.
Usman said adulterated milk was being produced under the umbrella of Milk Collection Centre. The use of impure milk causes of stomach diseases, adding PFA is implementing the pasteurization policy to the complete elimination of adulterated milk from Punjab.
On the other hand, PFA has issued a fine ticket to Chamman Sweets Swaiya (Vermicelli) unit due to an abundance of insects and using loose colours in the preparation of vermicelli.
PFA is taking action against adulterators across the province as per the vision of Prime Minister Imran Khan.— PRESS RELEASE