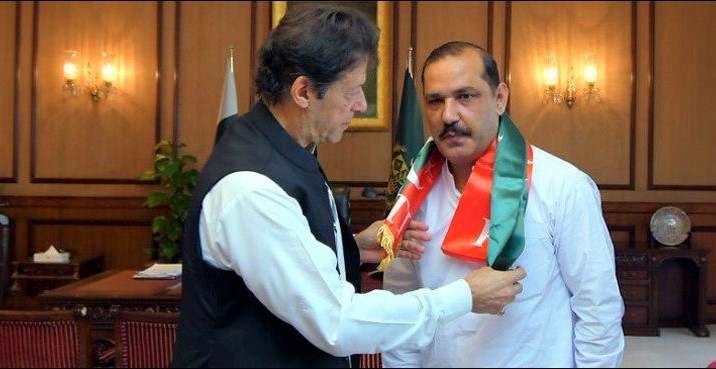 LAHORE MIRROR REPORT/ MONITORING DESK– One person was killed in a firing incident at the residence of Pakistan Tehreek-e-Insaf (PTI) MPA Bilal Asghar Warraich in Gojra city of Punjab on Sunday night, police said.
However, the lawmaker remained unhurt, area police said, adding victim Umair Asghar was friend of the MPA.
The police said the firing incident took place at the PTI lawmaker's outhouse) located on Jhang Road. An armed man opened fire a few minutes after Warraich went inside his room, they said.
Umair's body was shifted to Tehsil Headquarter Hospital for medico-legal formalities. The deceased received 11 gunshot wounds over his body after he was shot at from a distance of 3-4 feet, said a police official.
Citing initial investigation, a police official said an accused, identified as Haider Gujjar, was involved in the shooting as he used to visit the outhouse more often than not.
He added the accused visited the dera last night as per a routine and shot Umair dead after finding an opportunity.
The police official said they were carrying out a probe into the incident from all aspects, adding that the MPA had earlier informed the police about death threats he had been receiving from opponents.

The PTI lawmaker in a statement said his rivals had hatched a conspiracy to get him killed.
"Fortunately I went inside his room a few minutes before the shooting incident," Warraich said.
Usman Buzdar seeks report from Faisalabad Regional Police Officer
Punjab Chief Minister Sardar Usman Buzdar has taken notice of firing at the residence of MPA Bilal Asghar Warraich and sought report from the Regional Police Officer (RPO) Faisalabad.
He also ordered to investigate the incident along with arrest of the accused involved in the incident.
The accused will not escape from the law, the chief minister affirmed.
Buzdar has also expressed sorrow and grief over the death of a person due to firing.
SOURCE: ARY NEWS