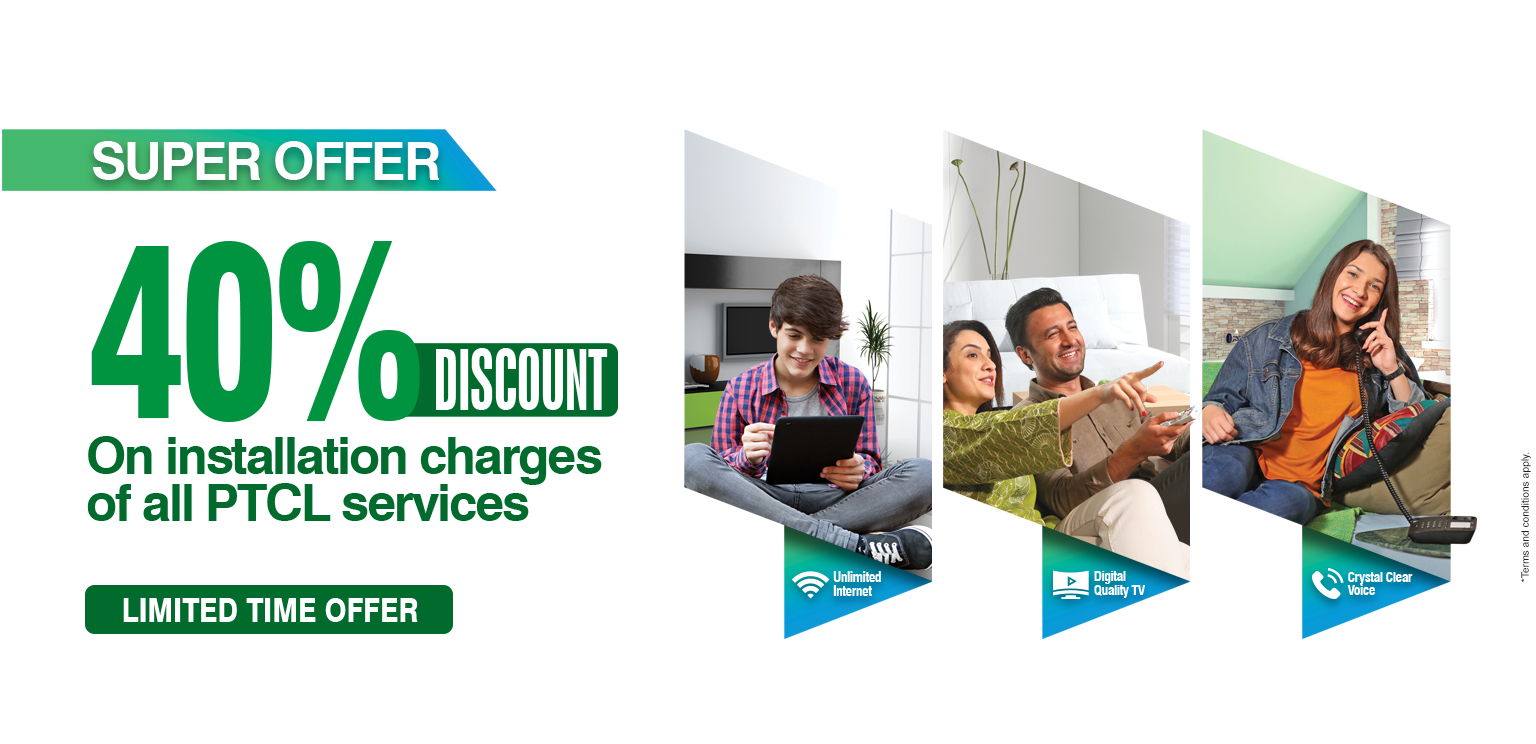 KARACHI– The Pakistan Telecommunication Company Limited (PTCL) is offering 40 percent discount on installation charges of all new connections for a limited time period only.
All new connections include PTCL unlimited internet, digital quality TV & reliable telephone services that allow subscribers to get best experience.
Customers can now enjoy high speed unlimited internet up to 20Mbps on copper and up to 100Mbps on fiber at affordable prices on different packages and services across Pakistan.
Talking about the offer, Yasir Manzoor, GM Content & Multimedia, PTCL, said, "PTCL continues to offer best-in-class services to its valued customers. We are constantly working to improve our products and services in line with the customers' expectations. Being a national company, we believe that every citizen should be able to experience a digital life style."
"Therefore, PTCL is introducing such offers to cater to the ever increasing demand for unlimited data and high speed internet at affordable rates."
PTCL endeavors to serve customers across Pakistan with a wide and diverse range of products and services.— PRESS RELEASE