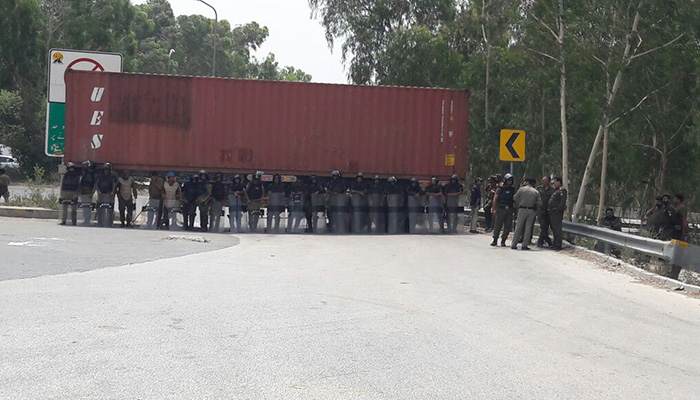 PTA Chairman Takes Up Containers Impounding Issue With Punjab Govt
LAHORE– In view of detaining of export containers moving on the roads by the government in order to use these as road blockades, Chairman Pakistan Tanners' Association (PTA) (Northern Zone) Fazal-ur-Rehman Shaikh has approached the Punjab Commerce Minister and Law Minister to apprise them of the repercussions of detaining containers which are meant for the movement of exportable goods to and from Punjab to Karachi ports.
Mr Shaikh apprised the authorities that this detention is causing great suffering to the export business and many containers loaded with leather and exportable materials have been stucked up.
As a result of this detention, the export consignments could not reach to the ports and/or factories and a great loss and suffering is anticipated on this account. Export businesses, including the leather, highly depend on these containers as most of our export and import shipments to and from Karachi ports are not possible without these carriages, he added.
Therefore, any hurdle in the smooth trafficking of these containers could result irreparable loss to the export business, how small even this detention time would be.
Chairman Pakistan Tanners' Association (North Zone) cautioned for the immediate intervention of law enforcing agencies, Commerce and Interior Ministries of Punjab to stop detaining export containers, otherwise our beloved country and the exporters could incur millions of dollars in loss of export orders accompanied by a bad name earned internationally for Pakistan.— PRESS RELEASE