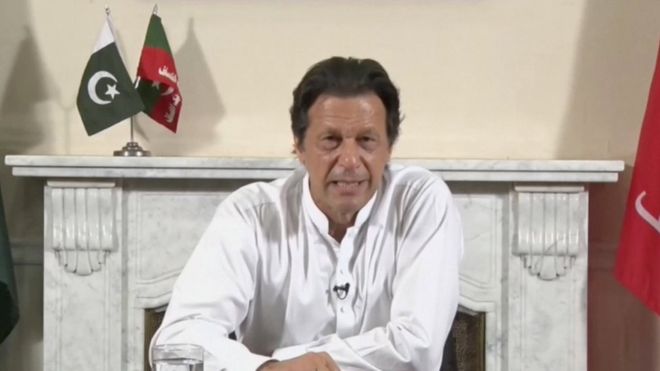 By K M Khan
LAHORE– Prime Minister Imran Khan visited the Shaukat Khanum Memorial Hospital (SKMH) here on Saturday as a part of a fund raising campaign.
However, sources in the police department claimed Mr Khan was also medically examined by doctors.
Sources close to the security of the premier told lahoremirror.com that the basic purpose of Imran Khan's visit was to get his certain medical tests performed in the hospital in addition to raising funds for the cancer hospital.
The sources added that Imran Khan arrived the SKMH by a helicopter and later visited the Atchison College and a car manufacturing company in Raiwind area.
The PM then left for the Lahore Fort where he will inaugurate the Picture Wall of the Lahore Fort.— LAHORE MIRROR REPORT