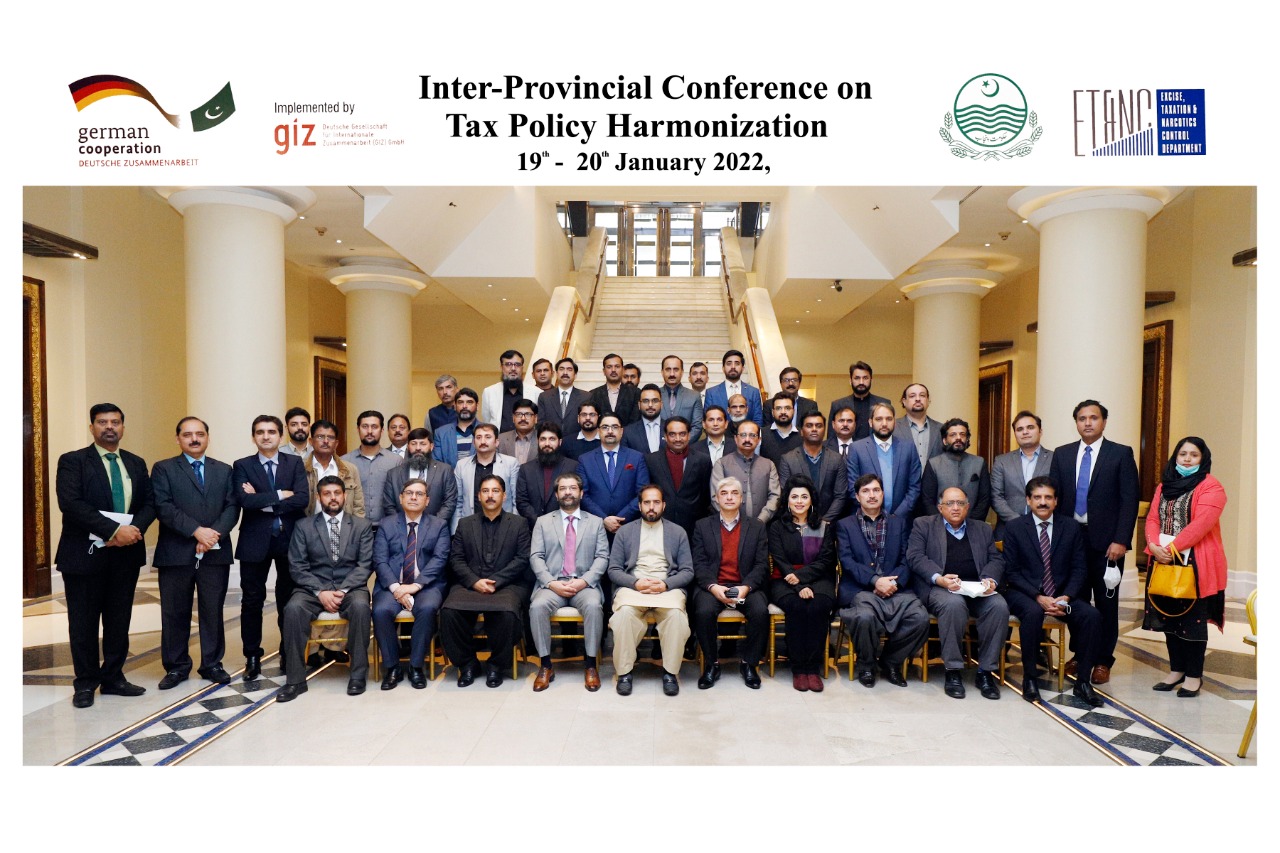 PRA Officials Participate in Inter-Provincial Conference on Tax Harmonization
LAHORE– The Punjab Revenue Authority (PRA) officials participated in the Inter-Provincial Conference on Tax Policy Harmonization organized by the Excise Taxation and Narcotics Control Department Punjab in collaboration with GIZ (German Development Agency).
Misbah Nawaz, the Additional Commissioner,  Mahloyal Fazal, the Staff Officer to Commissioner Enforcement and Muhammad Akmal Warraich, the Enforcement Officer attended the conference.
Key issues related to taxation on property and real estate and services provided by Car/Automobiles dealers came under discussion.
Besides this, deliberations were also been made on a data sharing model/real time access to online databases through APIs between ICT, Custom authorities and all provinces including Gilgit Baltistan to create "One Window".— PRESS RELEASE