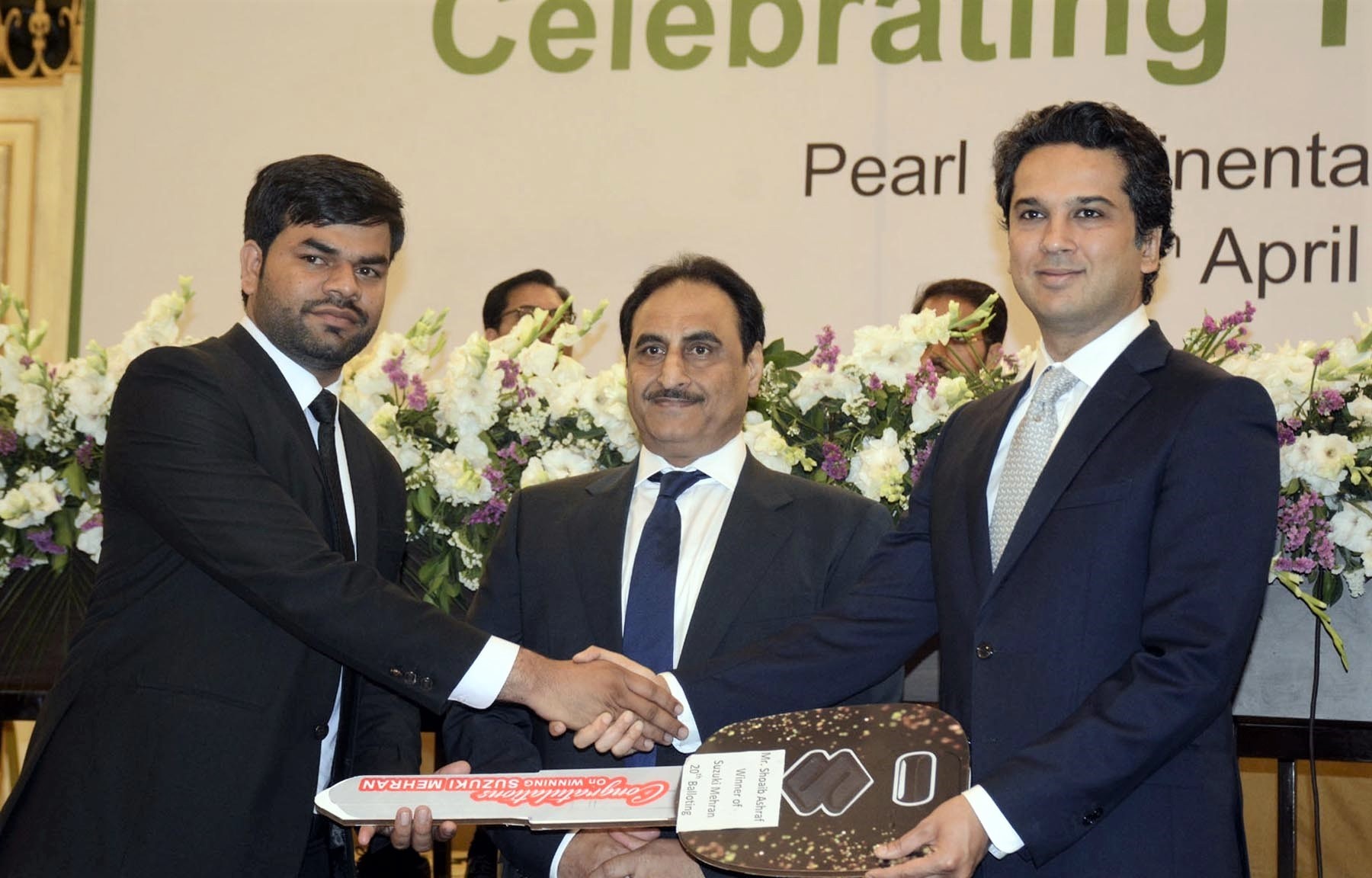 PRA Celebrated 'Tax Day' With Highlighting Importance Of Taxes, Acknowledging Top Taxpayers
Punjab Finance Minister Hashim Bakht speaks high of initiatives taken by the authority to broaden tax net
LAHORE– The Punjab Revenue Authority organized an event in connection with the celebrations of Tax Day today with an objective to promote awareness about importance of paying taxes and acknowledge the top taxpayers.
Major event of celebrations was held at a local hotel in the provincial capital where Punjab Finance Minister Makhdoom Hashim Jawan Bakht was chief guest.
Provincial Minister for Revenue Malik Muhammad Anwar and Minister for Excise & Taxation Hafiz Mumtaz Ahmed were the Guests of Honor.
People from a cross section of society including international development partners, Chamber of Commerce & Industry, Tax Bars, ICAP,  ACCA and tax payers of various services semi sectors attended in a large number.
Chief Minister Punjab Sardar Usman Buzdar in his special message said payment of taxes is the moral duty of every citizen whereas transparent usage of tax money is the obligation of the government.
He emphasized the need for broadening of tax base. He also appealed to the people to pay taxes with devotion.
Finance Minister Makhdoom Hashim Jawan Bakht, speaking on the occasion, appreciated the authority in taking this unique initiative to highlight the importance of paying taxes and said there is a certain degree of trust deficit amongst the general public regarding the way the tax money is spent which we need to remove by ensuring transparency and giving confidence to the tax payers that the tax money will be spent in a judicious and transparent manner.
He stated that devolution of taxation always helps in increasing the revenues like in the case of Sales tax on Services where we witnessed phenomenal growth, and added that municipal taxation may also be devolved with appropriate capacity building.
The minister said PTI government is focused on bringing reforms for ease of doing business and harmonization of taxation amongst the Federal Government and the Federating Units was on the agenda of this government. He suggested that apart from acknowledging the existing taxpayers the new entrants in the taxation net should also be acknowledged.
He assured that the filer status of the tax payers does not entail more surveillance rather PTI government would like to see an inspector less regime.
He said Federal Government has planned to undertake structural reforms in the economy and these reforms will translate into strong economy with stable foundation in future. He said the present government has provided sincere leadership and stressed that we have to assist the government in its efforts for resource mobilization.
The Minister for Revenue praised PRA for bringing innovation and IT based technology into its operations for it was essential for any modern economy.
He emphasized the necessity of raising adequate resources for sustaining the public service delivery. He said people must have confidence in their governments that their paid taxes would be spent in a transparent manner.
PRA Chairman Javed Ahmed highlights achievements and initiatives
Earlier Chairman PRA Javed Ahmed highlighted the performance of his organization and various initiatives taken for bringing Ease of Doing Business.
He said PRA had introduced modern IT based solutions in order to facilitate the taxpayers and for plugging revenue leakages, adding PRA was on track to become fully digital by June 2020, with least interaction with the taxpayers.
Ahmed said PRA through its proactive, modern and responsive tax management systems has been able to expand its geographical presence across the province, phenomenally improved its revenue collection and broadened the tax base.
The Chairman also thanked the international partners GIZ, DFID and World Bank for their technical assistance in bringing this transformation. The contribution of Board of Revenue, Excise and Taxation Department, ICAP, ACCA and Service Sectors was also acknowledged.
During the days preceding the Tax Day, extensive awareness campaign was launched through various means like electronic and print media coverage, seminars, declamation contests, walks, awareness activities at major shopping malls and branding at main thoroughfares and buildings.
The PRA chairman especially thanked the students of schools and colleges for their voluntary participation in walks and the declamation contests.
The top taxpayers were also acknowledged on this occasion for their contribution, besides handing over keys of cars to winners of Amanat Scheme.— PRESS RELEASE