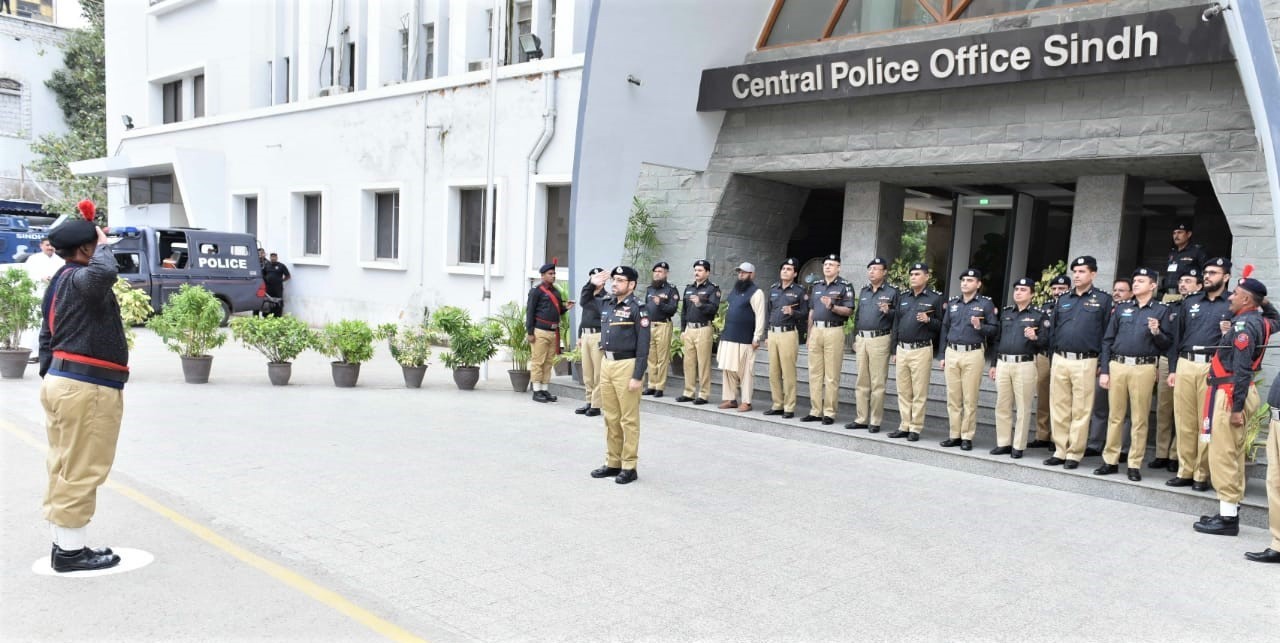 PPP-Led Sindh Govt Questions Sindh Police's Performance?
However, police officers and crime journalists speak otherwise
By Faisal Ali Ghumman
LAHORE MIRROR– Adviser to Chief Minister Sindh on Information Murtaza Wahab today criticised the Sindh police, saying the law and order situation in the province has deteriorated.
Wahab told reporters in Karachi that there was police conference in the province for two days during which five people were killed.
"Irshad Ranjhani was shot in the head and there has been an increase in target killing and street crimes in Karachi."
Does the police want us to stop questioning them," Wahab questioned.
Criticising the police, the Sindh information adviser said, "The police job is to police and our [government's] job is lawmaking but it seems like some police officers have started making the laws. Police have become the policymaker."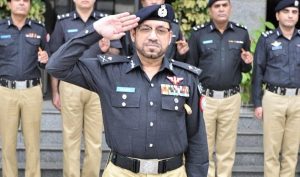 He added, "Justice is an important part of the society. We want poor to receive justice through laws. Through this law, the police will be held accountable because the Sindh Assembly has done record lawmaking."
Wahab's statement about Sindh police failure has bewildered police bureaucracy. Officers say on the one hand the PPP picked IG Kaleem Imam soon after general elections in 2018 and on the other the government is showing dissatisfaction over his command and control.
Mr Imam was the Chief Security Officer of former prime minister Syed Yousaf Raza Gillani in the past and his most of the police service in from Sindh.
Statement draws criticism from police and journalist circles 
The statement by the Sindh government official has drawn a criticism from police circles who say if the political governments are unable to cope with actual requirements for police to serve public the department has no other choice to conduct police conferences to introduce and implement reforms on their own.
"I don't think that the PPP-led Sindh government is doing any people's friendly police legislation as politicians are only seen interfering in police matters for their ulterior motives," said a serving Deputy Inspector General of Police.
The police officer, who declined to be named in the story because of official constraints, the holding of police conferences to introduce reforms up to police station level is a pleasant trend to be followed by other provinces as well especially when the police department needs to change its perception among people and complainants. Rising crime graph in Karachi in particular and other cities of Sindh in general and absence of accountability mechanism depict police are not working in its true spirit keeping in view the traditional and obsolete culture of poor governance in Sindh.
Another factor behind poor police working is more powered assigned to Pakistan Rangers Sindh by the government to fight gangs of criminals, armed wings of political parties and target killings, he said, adding the Sindh police should be allowed to fight crimes and terrorism independently.
"The provincial police commander's top priority should to be fight crime in an atmosphere suitable for the police force," the DIG said, adding the Sindh government's recent statement against Sindh police is also the reluctance of Inspector General Syed Kaleem Imam in political interference in police matters and his central role in police reforms committee constituted by the Pakistan Tehreek-e-Insaaf powered federal government.
Asif Chauhdry, a senior crime journalist and analyst, is of the view that PPP government is Sindh is indulged in politics only as it has nothing to do with the betterment of police service delivery for the welfare of force and public.
"If the Sindh IG is taking pain in introducing reforms to improve police working and provide maximum relief to complainants everyone should welcome it."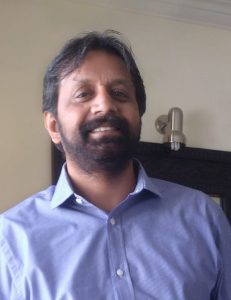 Mr Chauhdry, who is from Daily Dawn, said crime patterns in Karachi and some other parts of Sindh are entirely different from other provinces especially from Punjab as local and international mafias are involved in target killings, robberies, extortion, kidnappings, terrorism, and illegal operations of narcotics and weapons.
The ongoing recovery of weapons and ammunition from the hidden cells of militants and armed wings of political parties during joint operations in Karachi is the evident of the fact that law-enforcement and intelligence are not up to the mark.
"There are reports that gangs from South Africa and remains of MQM still operate in Karachi to tarnish the peace of the city of lights," Chahudry said, adding the Sindh police need immediate resources and manpower to restore peace in Karachi and other parts of the province.
Commenting over the performance of incumbent IGP Kaleem Imam, he said officer picked by PPP itself has recently floated valuable suggestions to improve police department as a whole but his recommendations have not yet implemented.
He said Mr Imam, who is still heading the reforms committee at federal level, held a national police conference in Islamabad a couple of months ago and submitted some proposals including police career management and deputation of professional police officers in remote and under developed districts of Pakistan like Katcha areas for effective crime fighting.
"The proposals are still pending with the federal government with no advancement," Mr Chahudry said, adding
IGP Sindh Kaleem Imam was not available for comments 
The IGP could not be reached when lahoremirror.com contacted him over his cell phone and dropped some WhatsApp messages to get his point of view against the Sindh government's remarks. –LAHORE MIRROR