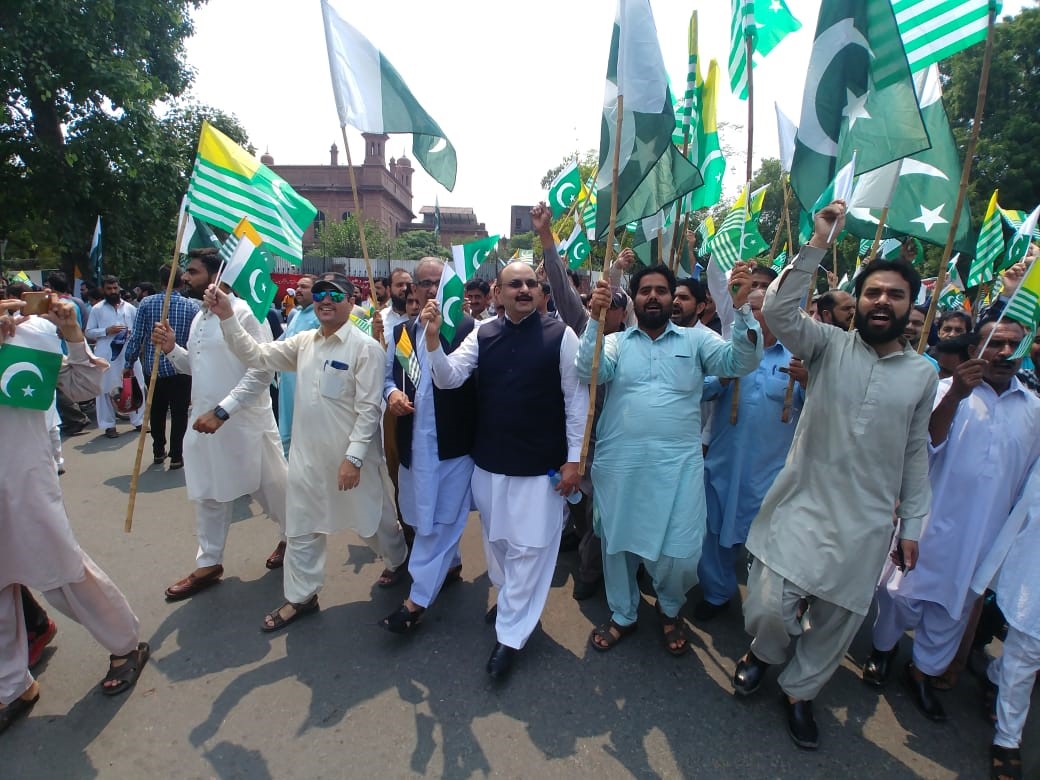 PPDB Arranges Kashmir Solidarity Rally
LAHORE– The Punjab Planning & Development Board (PPDB) on Friday arranged a rally to observe the Kashmir Solidarity Day to express harmony with the people of Indian-occupied Kashmir.
In this connection, a grand rally, led by the Provincial Secretary P&D Imran Sikandar Baloch, was started from the P&D Complex and ended at the Istanbol Chowk Mall Road Lahore. The Members P&D Board Babar Aman Babar, Dr. Abid Bodla, Sadaqat Hussain, Mehmood Hassan, Dr. Sohail Saqlain, Khalid Sultan, Dr. Naveed Ahmad Chaudary, Senior Chief Javed Latif, Additional Secretary P&D Nadia Saquib, all development sectors Chiefs, Assistant Chiefs & Planning Officers and all employees of P&D Board actively took part in the rally. On the occasion, P&D Secretary Imran Sikandar Baloch, while addressing the rally participants, said that we all are standing firmly with the Kashmiri people and would be standing with them like a solid rock.
"Now the Indian government has crossed all limits of stubbornness. Today event gave a clear message to the world that the people of Kashmir are not alone in their freedom struggle."
"While Pakistan is standing shoulder to shoulder with them the success of Kashmiri struggle for the right of self-determination is the only option and Kashmiris fight will soon bear fruit Inshallah, Secretary P&D Baloch said."— PRESS HANDOUT