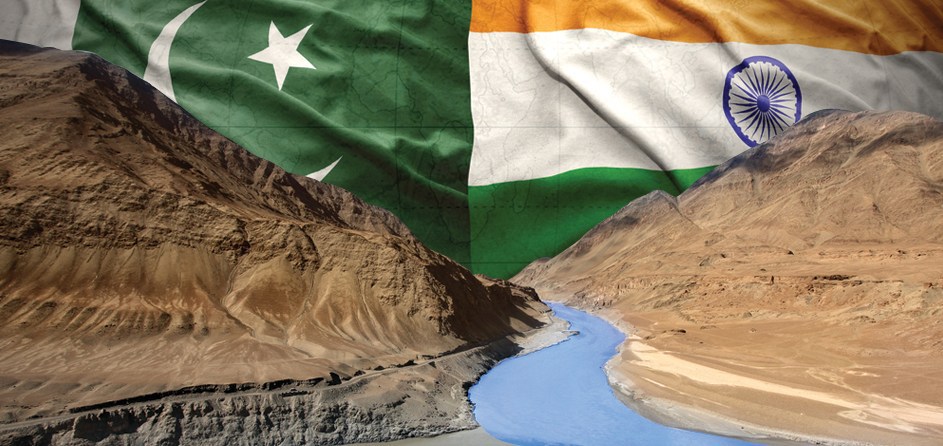 Post-Pulwama Tensions: India Makes 'Cheap' Move, Decides Stopping River Water Flow To Pakistan
Pakistan's Foreign Minister Qureshi says cutting off Pakistan's water share will be biggest Indian mistake

LAHORE MIRROR REPORT– In what appeared to be an awkward and bizarre move, the Indian government has warned of stopping the flow of river water to Pakistan.
After threatening to isolate Pakistan on international level, now an Indian minister tweeted that his government has decided the stoppage of water into Pakistan. 
Indian Minister for Water Resources Nitin Gadkari maintained that India will divert water from Eastern Rivers and supply it to Jammu and Kashmir and Punjab.
The minister told that the construction of dam has started at Shahpur- Kandi on Ravi River.
He asserted that water from the three rivers (Ravi, Beas and Sutlej) will be diverted towards occupied Kashmir, declaring all the projects as 'National Projects'.
Earlier, Indian PM Narendra Modi has many times threatened to use water as weapon against Pakistan in the past.
'Will be biggest mistake'
Pakistan's Foreign Minister Shah Mahmood Qureshi urged the World Bank to take notice of Indian threats to stop the flow of water into the country.
He told a local news channel that India gave an irresponsible statement about stopping the flow of water into Pakistan, adding he had given reference to the issue in his letter to the UN chief.
"World Bank is a guarantor of the Indus Water Treaty between Pakistan and Indian," the minister said.
Qureshi said he has written a letter to the United Nation's chief in response to India's Prime Minister Narendra Modi's statement that he had extended free hand to his country's armed forces.
"We reviewed Modi's statement and then wrote a letter to the UN chief in this regard."