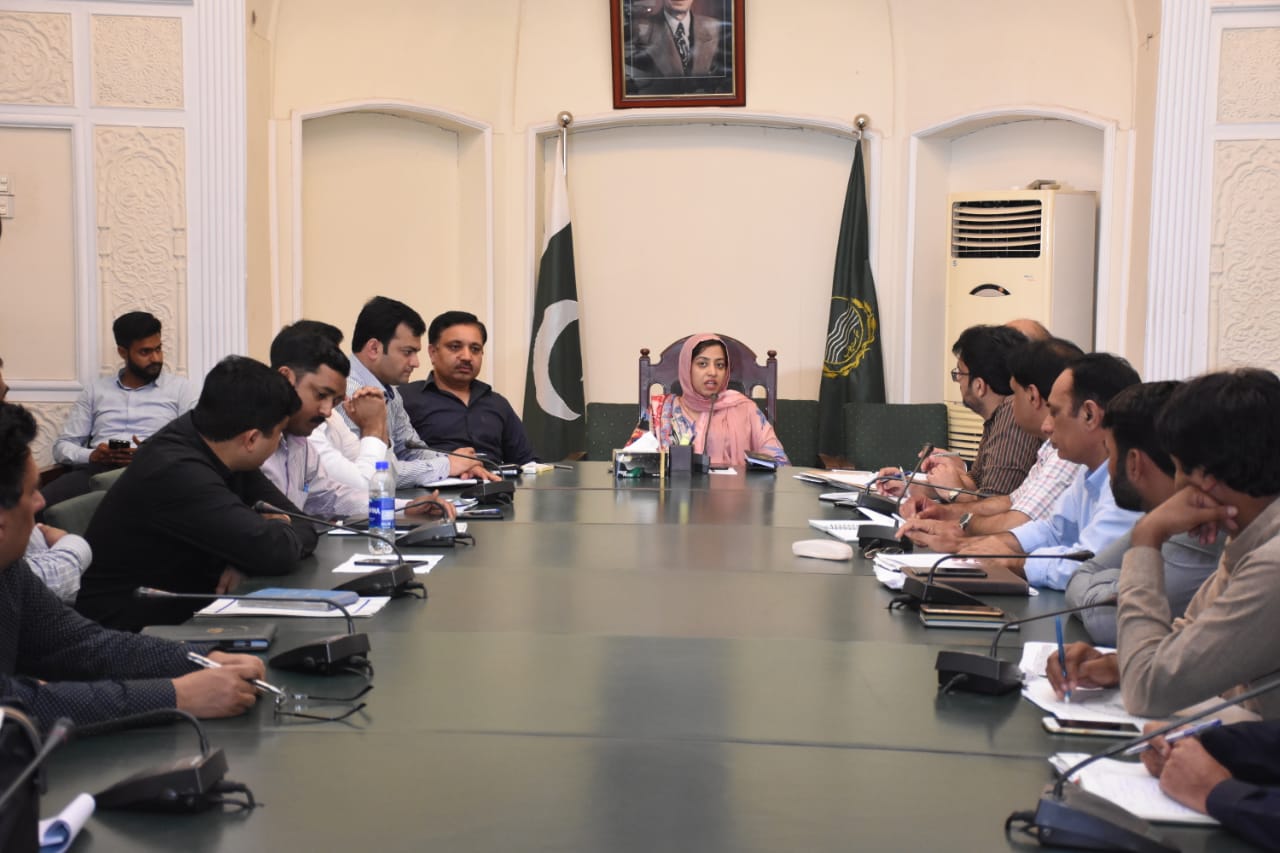 Polio Drive: DC Lahore Serves DDOs Health Warning Letters Against Leftover Children
LAHORE– Deputy Commissioner Lahore Ms Saleha Saeed has served warning letters to the Deputy District Officers Health of all zones for not covering the missing children of last polio drive held on 25th March, directing them to cover the said children by coming Friday or otherwise face punishment. 
According to a press release, there are children who have not been administered polio drops and they were put under the category of "Still Missed Children".
Saleha Saeed repeatedly warned all DDOs Heath to pay attention on this issue and now they have been given a timeline with a warning letter till Friday to cover these children.
The warning letters have been served to DDO Health Cantt, DDO Health Aziz Bhatti, DDO Health DGBT, DDO Health Ravi, DDO Health Shalimar, DDO Health Allama Iqbal, DDO Health Nishter, DDO Health Samanabad, DDO Health Gulberg and DDO Health Wagha.
All these officers have also been directed to tighten the administrative control over lower formations of health authority to correct their ways.
Similarly, the DC Lahore has also made clear to the CEO Health Authority to look after the covering of Still Missed Childern and submit a report on it till Friday night.
She further said the survival of each DDO Health is linked to his performance in regard with coverage of Still Missed Children.
Ms Saleha Saeed is working on effectiveness of Price Control Magistrates in field to curb overcharging and hoarding.
Special workshop, interactive session with price control magistrates
A special workshops was held in DC office Nadir Hall on Tuesday afternoon in which AC Headquarter Khawar Bashir Dogar held an interactive session with all the price control magistrates and revealed upon them the sections of price control act through which they could exercise their powers in the field.
The Price Control Magistrates termed this exercise as fruitful as they have learned a lot from this workshop.
The officers of the District Administration Lahore continued their monitoring of Wheat Procurement Centers on second day of wheat procurement drive.
ADCG Tuqeer Haider Qazmi visited Barki center where he observed application receving process from farmers.
Similarly, AC Cantt, AC Raiwind, AC Shalimar remained present on their respective wheat procurement centers and they kept on observing arrangements.
Moreover, till the closing of second day of drive, as many 1,343 application for gunny bags were submitted in Model Town wheat Procurement Center,  70 in Shalimar Tehsil ceter, 482 Cantt Tehsil Center and 434 in Raiwind Tehsil Center.–PRESS RELEASE