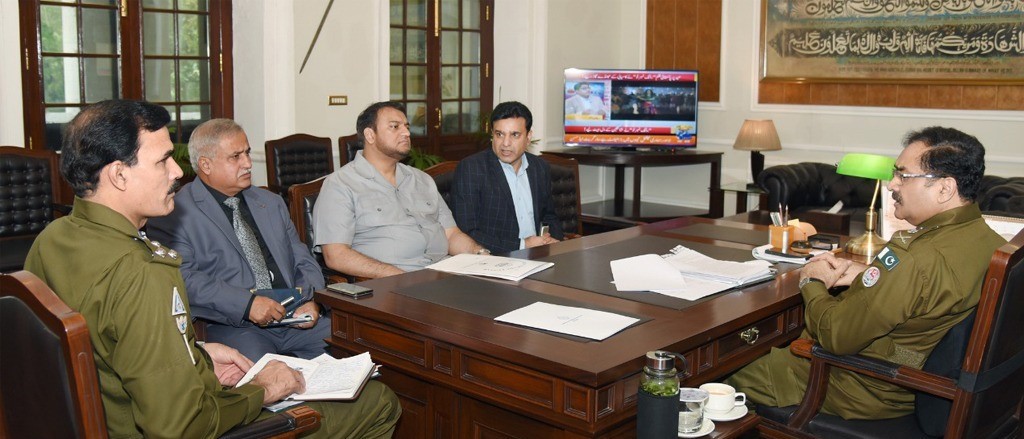 'Police Khidmat Marakaz's Service Delivery To Overseas Pakistanis Improved':IGP
LAHORE– Overseas Pakistanis are valuable asset of country and to address their issues and problems is one of the top priorities of the Punjab Police
All RPOs and DPOs are taking initiatives to protect properties of Overseas Pakistanis and personally monitoring to ensure every possible relief to honourable Pakistanis.
Due to the Police Khidmat Marakaz, Overseas Pakistanis are much facilitated now regarding the issuance of Traffic Licence and other Police service delivery matters as now they do not have to visit different offices for verification of different documents thus saving their precious time. Those views were expressed by Punjab police chief Captain (retired) Arif Nawaz Khan during a meeting with a two member delegation, Vice Chairperson Overseas Commission Ch Waseem and DIG Overseas Commission Nasir Mukhtar Rajpoot from the Overseas Pakistani Commission.
During meeting Vice Chairperson Overseas Commission Ch Waseem appreciated the efforts of Punjab Police for the protection of properties of overseas Pakistanis, staff at overseas counters in DPO offices of every district is ensuring on time redressal of public complaints he further added.
During meeting, DIG Nasir Mukhtar Rajput briefed IG Punjab about the performance of Overseas Commission.
The IG further said that criminal elements involved in illegal grabbing of properties of overseas Pakistanis deserve no leniency and should be dealt with iron hands without any delay.— PRESS RELEASE