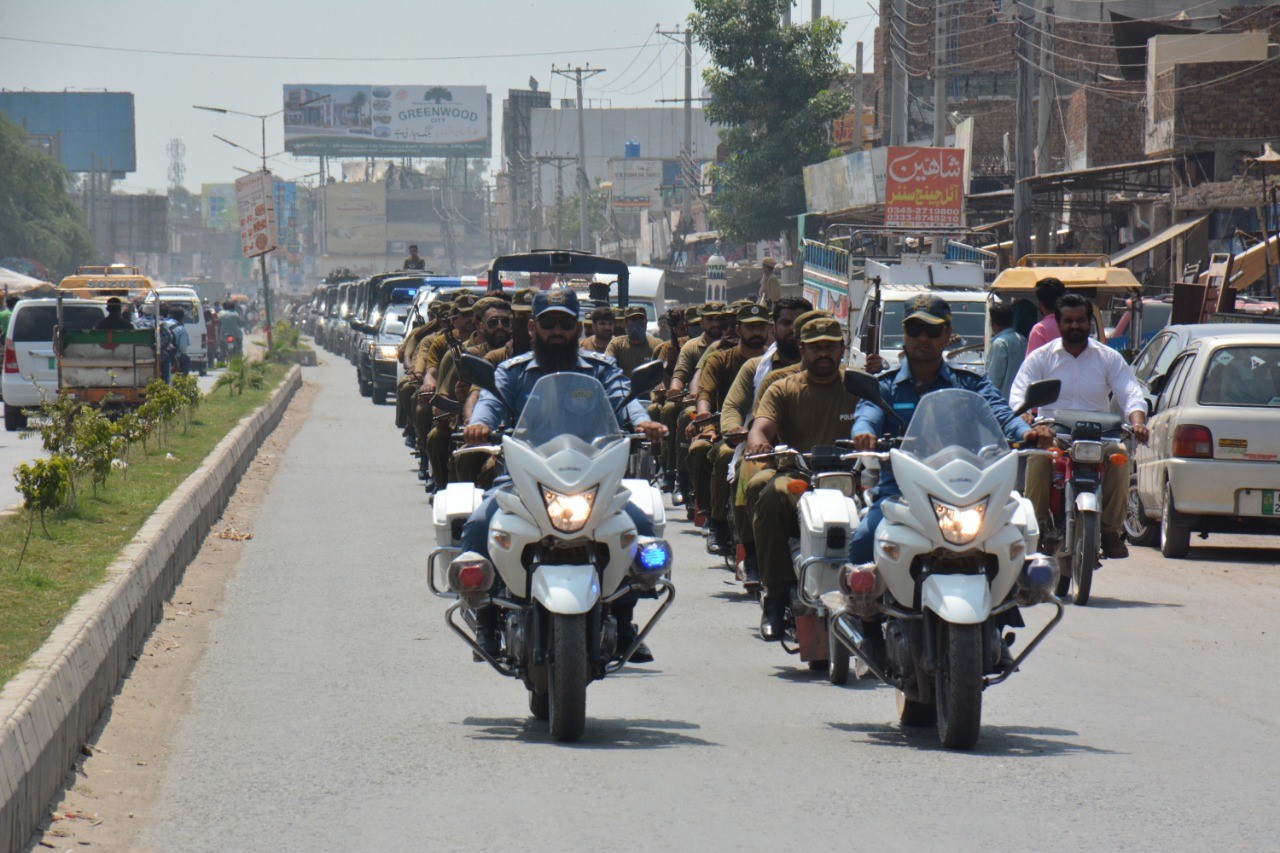 LAHORE– Flag marches were conducted in all districts of Punjab under the supervision of DPOs and CPOs in the wake of Eid Milad Ul Nabi (PBUH) to promote sense of protection among the public and citizens.
The flag marches were initiated from District Police Lines and different police formations including police officers, police mobiles, traffic police and elite  police force took part in the marches.
The flag march passed through different roads and markets with an objective to keep public aware of sense of protection and give message that Punjab Police are at high alert and utilizing all available resources for protection of citizens so that citizens may participate in religious processions and Mahafil of Eid Milad Ul Nabi (PBUH) without any fear. On this occasion, all formations of Punjab Police committed to themselves that they will be offering their duties with hard work, honesty, diligence and full determination.
Moreover, as per directions of the Punjab IGP, CCTV cameras, walk-through gates and metal detectors have been installed at sensitive places of Mehfil-e-Milad for the security of the citizens whereas the religious places of minorities have also been provided security and adequate steps have been taken for appointing plain clothed commandos over sensitive religious places, important buildings and markets.
Keeping in view the gatherings and processions of Eid Milad ul Nabi (PBUH), traffic management plan has also been laid down whereas search sweep and combing and intelligence based operations in the vicinity of sensitive religious spots and mahafil under the supervision of DPOs and CPOs have also been boosted up.— PRESS RELEASE