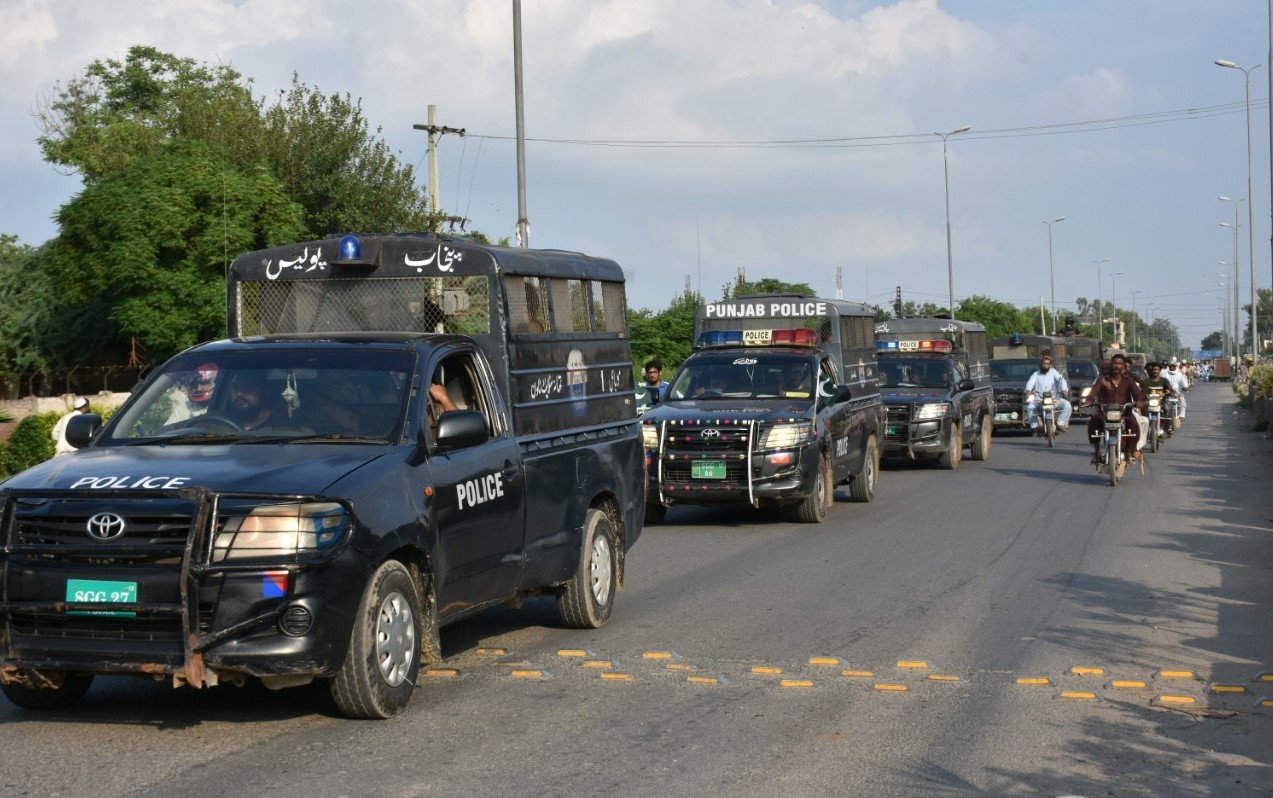 Police Flag March Held Across Punjab to Ensure Secured Environment
LAHORE–  The Punjab police held flag march in all 36 districts of the province to promote a sense of security among citizens as DPOs, police officers and officials participated in the march on major city roads on Saturday.
The exercise was done on directions of Punjab police chief Captain (retired) Arif Nawaz Khan.
Flag marches were initiated from the concerned Police Lines and a large no of police officers police mobiles traffic police and officers and officials of Elite Police Force participated in the march.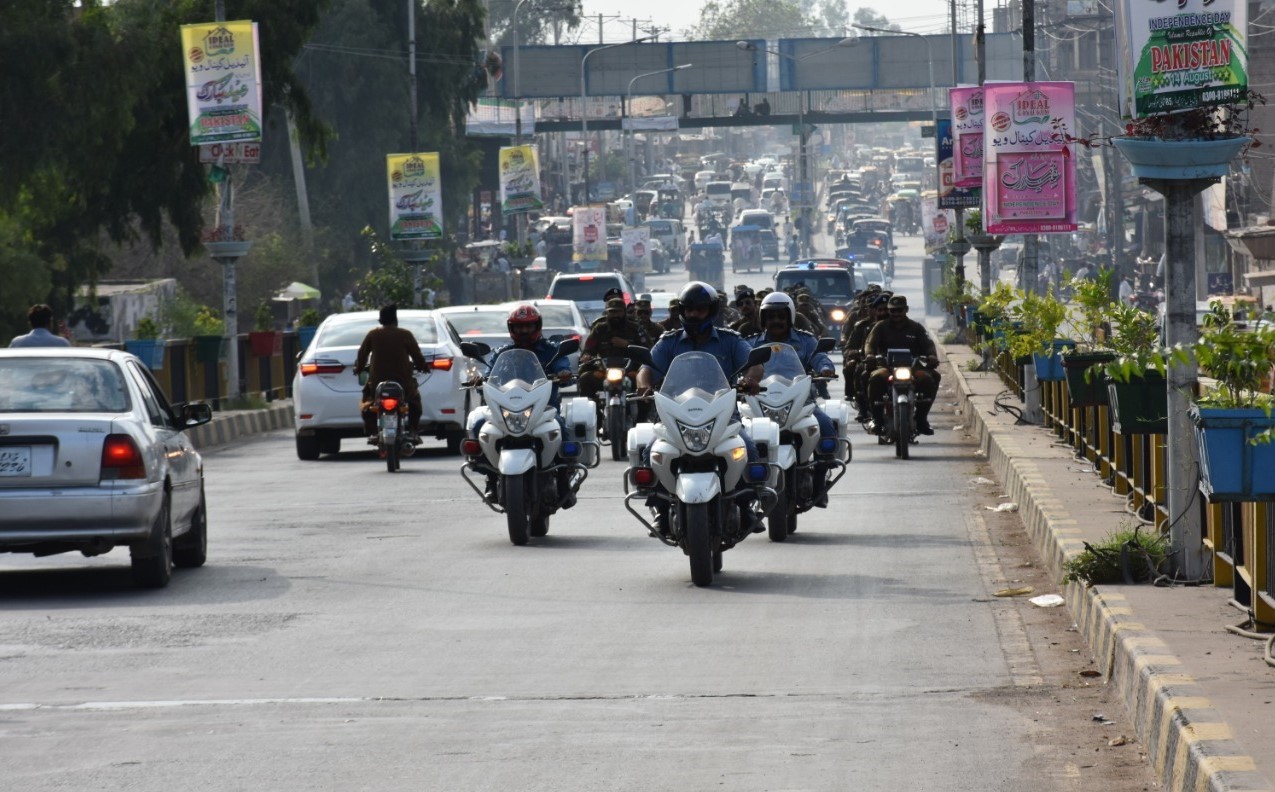 Message of the flag march was that in any condition or situation Punjab Police is ready to protect public with their full ability and capacity. On all festivals religious or national Punjab police officers and officials will be there to perform their duties to maintain law and order and protection of public lives and property.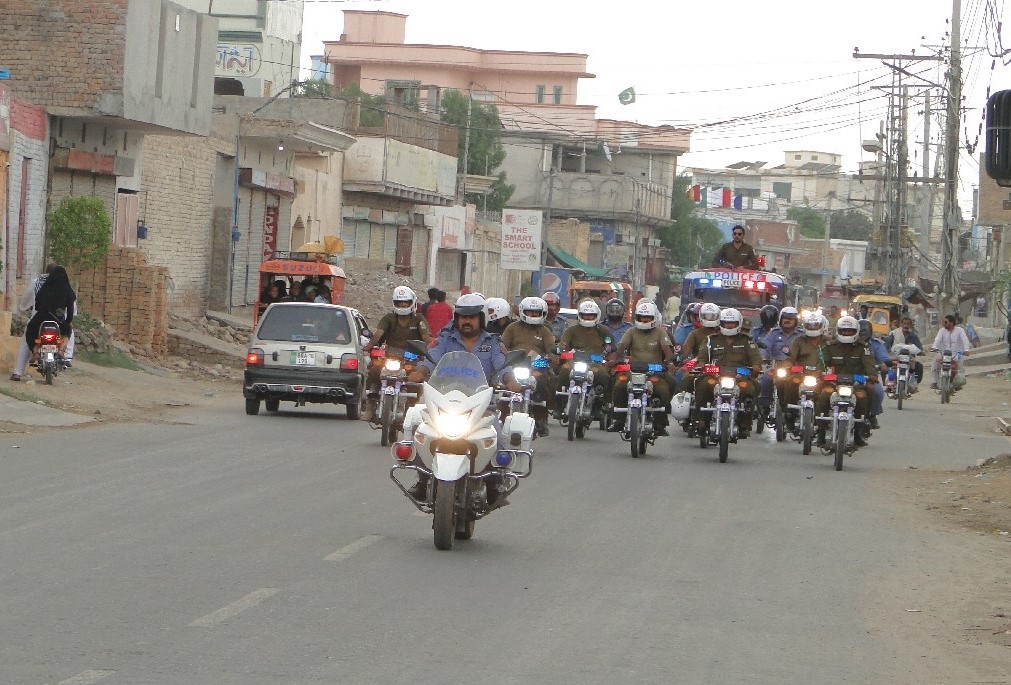 Police chief directed CCPO Lahore all RPO,s CPO, and DPO,s to conduct search sweep and combing operation in the vicinity of sensitive areas mosques and other worship places.
DPO,s and CPO,s should personally monitor these operations, while special should be paid to the facility of law abiding citizens during these operations.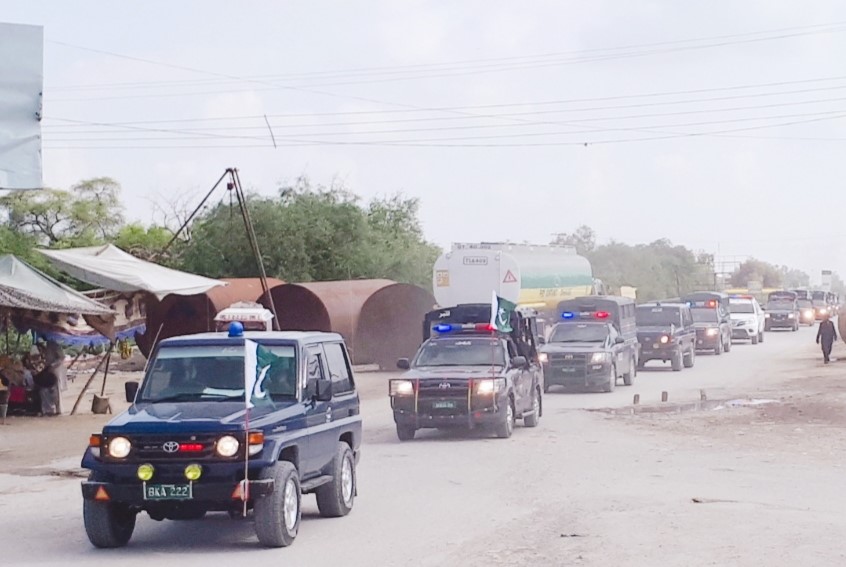 The IG also directed to keep security high alert during the Eid and independence day celebrations and to depute more personals on the security of recreational places along with the worship places using all available resources because protection of lives and property of the public is top priority of Punjab Police.— PRESS HANDOUT