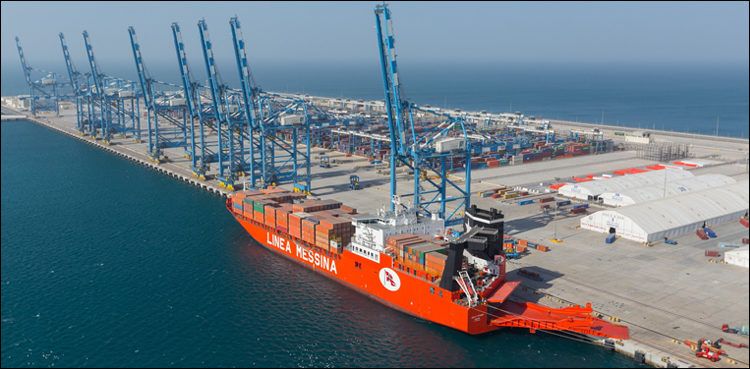 PM Khan stresses early completion of CPEC projects
ISLAMABAD: Stressing the need for early completion of China Pakistan Economic Corridor (CPEC) projects, Prime Minister Imran Khan on Friday directed the Board of Investment's chairman to present a comprehensive plan for swift development of special economic zones (SEZs) in the country.
The prime minister was presiding over a meeting to review progress on CPEC projects based on Pak-China cooperation in the areas of industrial development, special economic zones, agriculture, socio-economic development and Gwadar port.
The meeting decided to speed up infrastructure projects, including development of Gawadar port apart from forming a CPEC Business Advisory Council.
Speaking on the occasion, PM Khan said Pak-China cooperation in industrial development and agriculture sector would help realise the country's true potential in these sectors. He emphasized the need for expediting work on various projects under CPEC.
"Early completion of CPEC projects is in Pakistan's interest as it will bring great socio-economic opportunities," said PM Khan. "Pakistan can benefit from Chinese experience of pulling its people out of poverty."
Earlier this month, on Jan 1, the Public Accounts Committee (PAC) was informed that seven power projects of 3340 megawatt have been completed under the CPEC project.
The power division secretary had briefed the committee chaired by Opposition Leader Shehbaz Sharif in Islamabad. He informed the committee that 13 projects of 7240 megawatt under the CPEC were in the execution phase. "Circular debt in power sector had crossed 755 billion rupees."
The Pakistan Tehreek-e-Insaf and Pakistan People's Party members of the committee had criticized establishment of a coal power plant in Sahiwal.
Former prime minister Raja Pervaiz Ashraf had questioned the rationale of setting up a coal power plant in an agriculture area like Sahiwal.