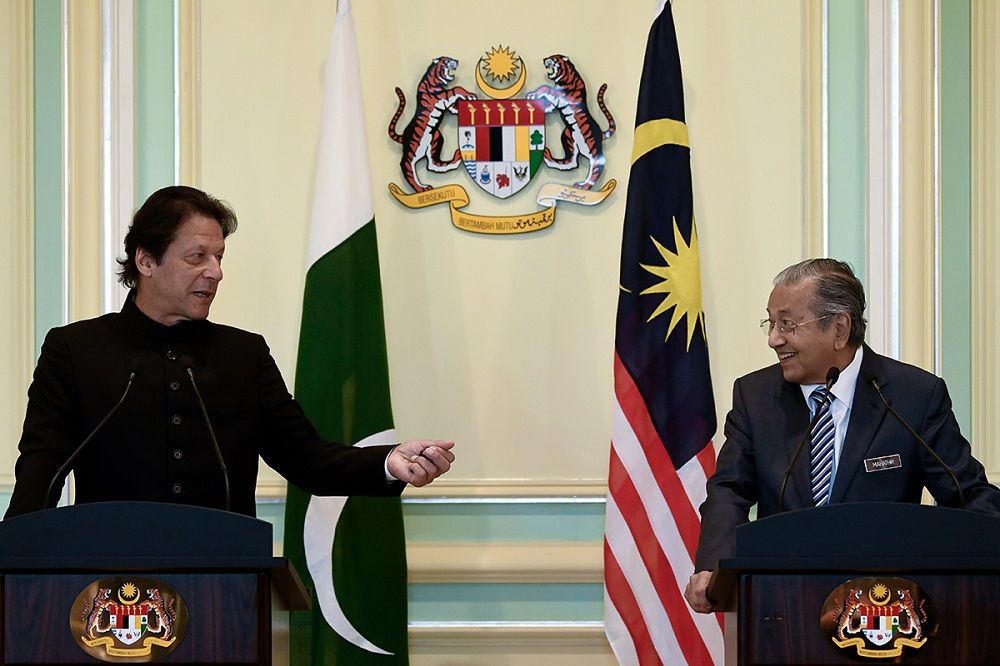 LAHORE MIRROR (Monitoring Desk)– Prime Minister Imran Khan on Wednesday said Islamabad wants to learn from the progress and development of Malaysia and its leadership in a resolve to replicate Malaysian economic model.
Mr Khan, who is on a two-day official visit of Malaysia, held a joint press conference with Malaysian Prime Minister Mahathir Mohammad and invited him to visit the country for next year's Pakistan Day celebrations, which fall on March 23.
Mahathir Mohammad accepted the invitation, saying he will visit Pakistan in March. The Malaysian leader also said that the two sides have agreed to continue the bilateral dialogue process.
PM Khan said ehe government wants to replicate the Malaysian model of good governance. Admiring Mahathir Mohammad, he said that the Malaysian leader has totally transformed the country, and raised the per capita income and Gross Development Product (GDP).

"Apart from trade and future cooperation, we are looking forward for Malaysian cooperation in the tourism sector," he said, adding that Pakistan has a number of tourists spots but no resorts.
He added that the newly formed government in Islamabad has found itself in a situation where it was facing "unprecedented debt". PM Khan said his government has the mandate to end corruption and he wants to learn from the Malaysian model to address the situation at home.
Earlier on Tuesday night, PM Imran Khan along with a delegation reached Kuala Lumpur. He was received by Deputy Minister of Foreign Affairs and Deputy Minister in the PM Office of Government of Malaysia.
According to the official Pakistan Tehreek-i-Insaf Twitter account, Foreign Minister Shah Mahmood Qureshi, Finance Minister Asad Umar, and Adviser on Commerce Abdul Razak Dawood are also accompanying PM Khan.