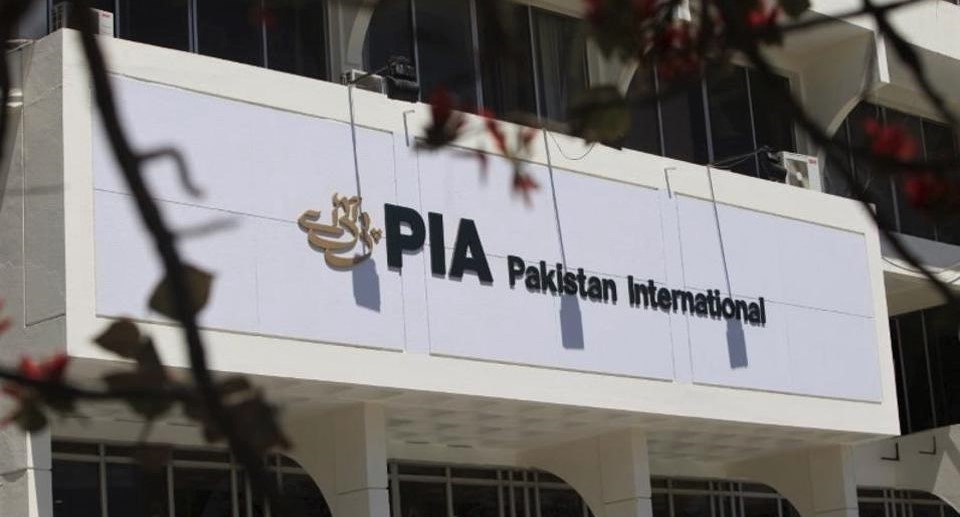 PIA Sacks 28 Pilots Over Fake Flying Licenses
ISLAMABAD– The Pakistan International Airline (PIA) Tuesday sacked 28 pilots who had fake flying licences.

Briefing media after cabinet meeting held in Islamabad on Tuesday with Prime Minister Imran Khan in the chair, Federal Minister for Information and Broadcasting Shibli Faraz said that an action has been started against officials of PIA and Civil Aviation Authority, responsible for issuing fake licenses.
He read out a statement, which stated: "28 pilots, whose licenses were found suspect and against whom disciplinary proceedings were completed, have been dismissed from service. Proceedings against the remaining are continuing and will be expedited: both disciplinary and criminal proceedings.
Those, whose licenses were found suspect in the inquiry, have all been grounded. All others are cleared. All stakeholders both domestic and international have been informed.
Actions have been initiated against those culpable-both in PIA and CAA. Incidentally, all those suspect licenses were issued from 2010 to 2018 during the Pakistan Peoples' Party (PPP) and Pakistan Muslim League-Nawaz (PML-N) governments and it is evident that they corrupted the system to do so.
"This government believes in reforming the systems, institutions, and to expose and take action against such organized mafia. This would continue without fear or favour. The government has already started the process to reform PIA and CAA."
Faraz said that the cabinet also discussed a strict law to control money laundering, which had badly affected national exports and exports, and resulted in flight of capital from the country in the past.
He said the cabinet was given an update on the implementation of the recommendations of the Sugar Inquiry Commission. Minister for Industries Hammad Azhar told the meeting that the Sugar Reform Committee had been constituted, which would monitor the entire supply chain from sugarcane purchase to supply of sugar to the markets, and help supply of sugar at affordable prices to the consumers.
About dealing with the challenge of COVID-19 pandemic, Shibli Faraz said the government had formulated strict rules and regulations to avoid spread of the coronavirus and the district administrations had been directed to ensure implementation of the special precautionary measures for the upcoming Eid-ul-Azha.
He said Prime Minister Imran Khan had announced to celebrate Eid-ul-Azha at his residence and he also appealed to the people to celebrate the occasion staying at their homes, instead of mixing with others.
He said some political parties had tried to make handling of the coronavirus a political issue, which, however, proved very successful due to the sagacious strategy adopted by the prime minister based on ground realities.
Imran Khan kept on reminding that several countries having robust economies and the modern health infrastructure had failed to cope with the pandemic, which proved that he had adopted a successful policy, he added.
Twenty-seven other employees were fired over uninformed absences while five pilots were sent home after their licenses were suspected to be fake.
"Recently, two employees involved in corruption within the company were also fired," he said, adding that another employee was sacked over the inefficiency and carelessness.
The airline has been very particular about its employees following the coronavirus SOPs. They have, therefore, announced cash rewards and increments for all those whop implement the protocols.
The spokesperson added that 13 pilots have been appreciated for their services while a promotion had been granted to two others.
PIA came under strict scrutiny after a flight carrying 99 passengers crashed in Karachi on May 22. Ninety-seven people were killed and later, an initial investigation report held the pilots responsible for the accident.