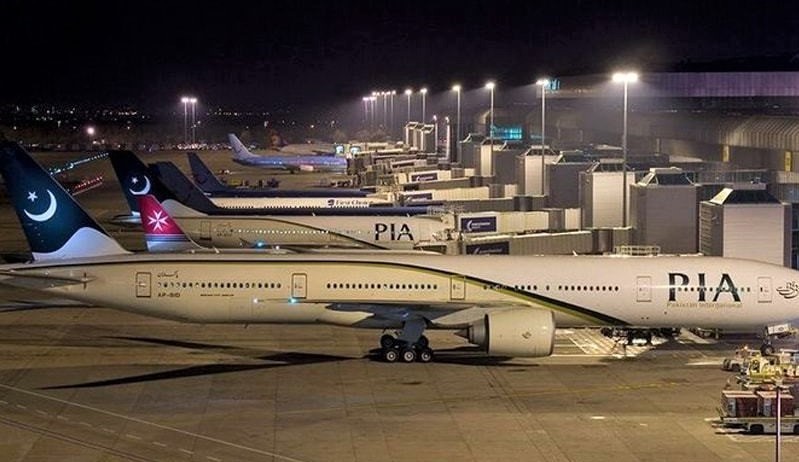 PIA Repatriates Over 100,000 Passengers In largest Operation In Country's History
KARACHI– With the special repatriation flight lifting off from Bishkek, Kyrgyzstan carrying 142 stranded Pakistani students, the total number of people uplifted by PIA since April 4, 2020 reached an unprecedented 100,000 level. This is the largest repatriation operation ever under taken in this history of the country, the Spokesperson of the national flag carrier said. 
Since the suspension of flight operation in March 2020, hundreds of thousands of Pakistanis got stranded which created one of the most critical humanitarian crisis specially in wake of global economic shut down. The worst affected areas still are Gulf and Middle East countries which has the largest number of expat population.
The pressure was immense due to sheer number of expat population struggling to get back and limited capability within the country for hundred percent screening of all incoming passengers. Despite having limited capability earlier on, it has now significantly increased with the government easing the restrictions for all incoming passengers. Previously with travel restrictions, limited quota and most flights being operated one way empty, the cost of operations were too high for all the airliners, hence Government directed the national flag carrier PIA, to undertake this mammoth task.  
From April 4 till June 15, PIA has operated 715 flights carrying 99,931 passengers to get to their homes. PK9252 operating out of Bishkek raised the total tally over 100,000 passengers in a period spanning over 72 days. This is a historic first for the National Flag carrier in the service of the nation. PIA aircraft bearing the national flag made historic first touch downs to a number of new destinations, operating directly to USA Mainland, Australia, Africa and Central Asian Republics.
These touch downs were documented by a number of plane spotter enthusiasts making videos and taking pictures from the edge of the runways and were released to the social media and vehemently cheered by fans with national fervor. 
Official Spokesperson of PIA, Abdullah Hafeez Khan further added that the series of repatriation flights will continue at the behest of the Government of Pakistan as long as there is a need and all fellow stranded citizens repatriated to their homes.— PRESS RELEASE