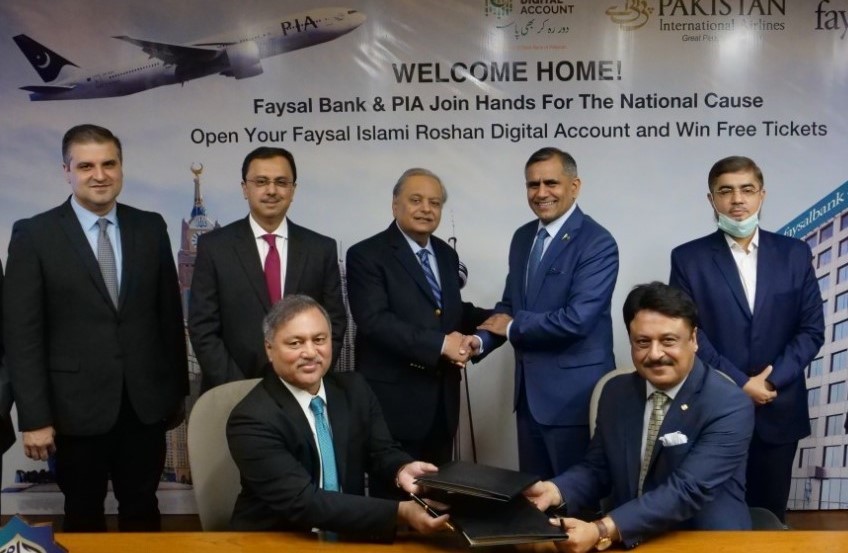 PIA Offers Free Return Tickets But How?
KARACHI– Pakistan International Airlines (PIA), has joined hands with Faysal Bank to promote the State Bank of Pakistan's initiative of Roshan Digital Accounts.
PIA will offer free return tickets through lucky draws to account openers who remit USD 1,000 (or its equivalent) to Pakistan.
On opening Faysal Islami Roshan Digital Accounts and remitting USD 1,000 (or its equivalent) customers get an opportunity to a win free PIA return ticket from their country of residence to Pakistan. The campaign will be live for three months where four winners will be announced every week via lucky draws.
Commenting on the alliance, CEO PIA Air Marshal Arshad Malik, said that we at PIA feel honored to promote this national cause in partnership with Faysal Bank in enhancing the international remittances to Pakistan. Our partnership will allow us to serve Overseas Pakistanis in general and FBL customer's in particular with a world class flying experience. We are delighted to be welcoming them on-board our flights to and from Pakistan and live up to our slogan of Great People to Fly With."
We hope to see an increase in remittances to Pakistan under the leadership of Faysal Bank's Chairman Farooq Rehmatullah and his team.
Speaking at the ceremony, Mr. Yousaf Hussain, President & CEO – Faysal Bank Limited, said, "Faysal Bank is fully committed towards the State Bank's national cause of promoting the Roshan Digital Accounts and proud to partner with our national flag carrier towards this endeavor.— PRESS RELEASE