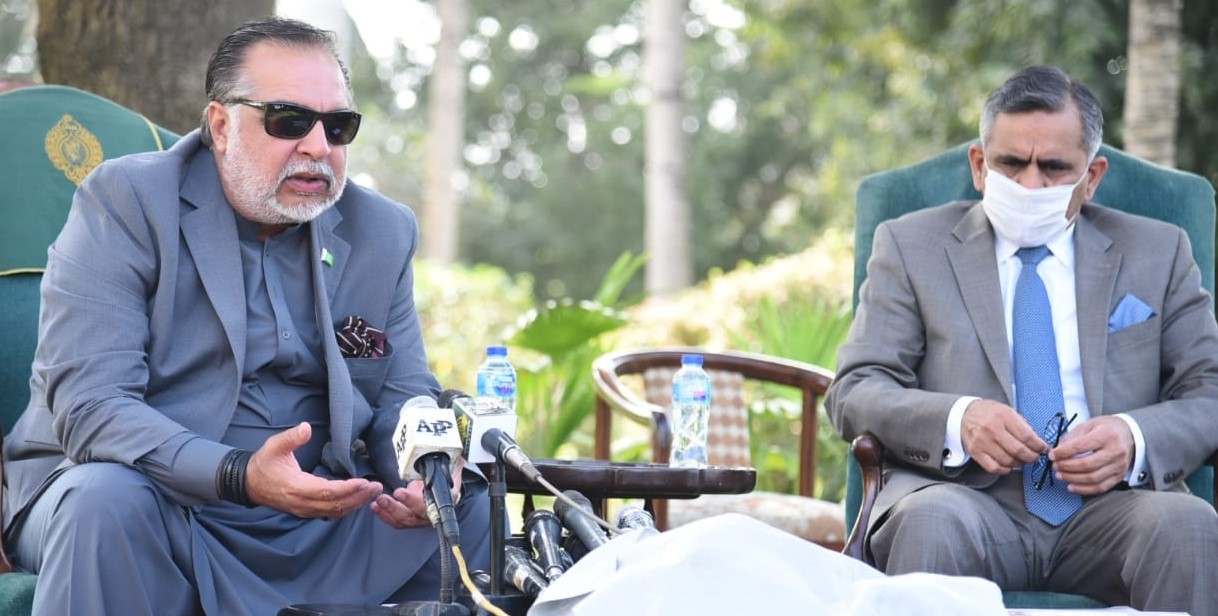 PIA Chief Updates Governor Sindh Over Relief Efforts for PK-8303 Victims
KARACHI– Pakistan International Airline (PIA) Chief Executive Officer Air Marshal Arshad Malik met with Governor Sindh Imran Ismail and briefed him about post air crash PK-8303 relief efforts made.
PIA has so far made 20 compensation settlements to the next of kin with Rs. 10 million per passenger while others are  in process and awaited fulfillment of formalities by next of kin while Rs.10 lacs have been provided as burial charges to all.
CEO PIA informed that all  ground affected have been provided full settlement.
Only 04 houses Repairs and construction was due. He said that PIA was facing constraints such as legal requirements of succession certificates, dispute amongst the family members and reluctance in filing succession certificates while few families are reluctant to sign release and discharge deed.

Governor Sindh was apprised about certain elements who were misleading the families in terms of insurance claim which is also hindering the process of final settlement.
Governor sindh appreciated the efforts of PIA management in providing relief and settling the compensations and hoped that the entire process to be completed as soon as possible. He directed PIA management to increase baggage compensation by additional Rs.100,000 to be given to the next of kin.
PIA through attorney general's assistance to help families to get succession certificates and compensation amount to be released after submission of succession certificates.
PIA emergency response officials and senior management officials were present during the briefing.— PRESS RELEASE