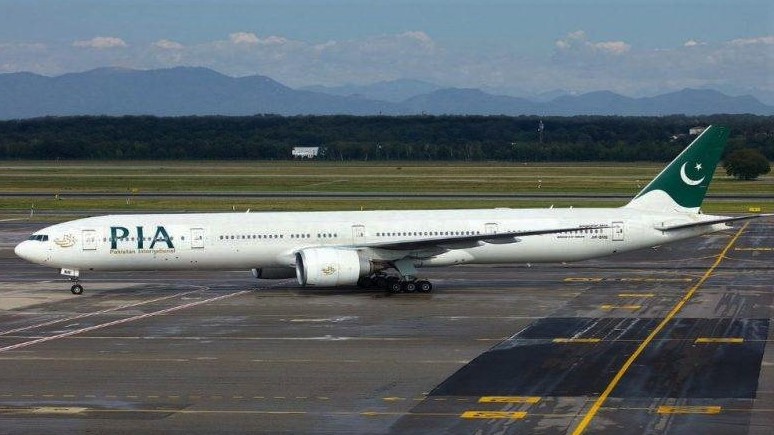 PIA Adheres To Safety Of Passengers, Aircraft And Crew As Per Intl Aviation Standards
KARACHI– The Pakistan International Airline (PIA) considers and follows safety of its passengers, aircraft and crew as its first and foremost priority and according to the International Aviation standards.
Strict compliance is adhered to whether it is concerned with flight safety, ground safety or occupational safety, says a press release. 
PIA pays utmost attention towards passenger care and takes every necessary step to make its operation safe and sound.
The incident of PK-702 at Manchester Airport on Friday where a passenger erroneously opened the aircraft emergency door causing the emergency slide to activate .
A delay in departure of almost 7 hours occurred due to the incident. The flight operated with multiple crew and there was no shortage of crew and was as per Pakistan Civil Aviation Authority regulations.
PIA maintains strict safety standards and following the standard operating procedure had to off load nearly 40 passengers.
Safety of passengers is more important than delay and hence these passengers were off loaded.
Meanwhile all passengers were provided dinner and well looked after.
The off loaded passengers were provided transportation and hotel accommodation and were adjusted on subsequent available flights.
PIA regrets the inconvenience caused to its passengers.— PRESS RELEASE