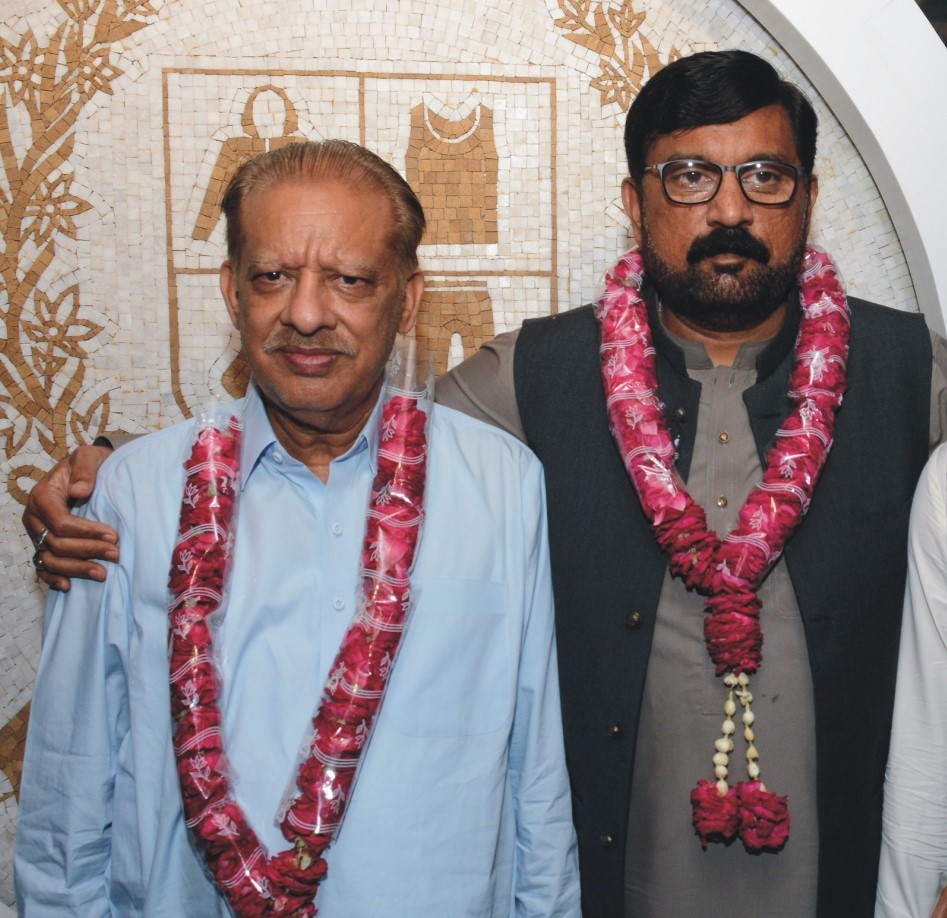 PHMA Elects New Central Office-Bearers For 2019-20
FAISALABAD– Pakistan Hosiery Manufacturers & Exporters Association (PHMA) has elected Chaudhry Salamat Ali of Tauseef Enterprises as Central Chairman while Mian Naeem Ahmed was elected as Chairman (North Zone) for the term 2019-20.
Haji Muhammad Saleem Member PHMA Election Commission told that Chaudhry Salamat Ali was elected as Central Chairman, while for North Zone Mian Naeem Ahmed, Khawaj Musharaf Iqbal and Shafique Ahmed Butt were elected as Chairman, Senior Vice Chairman and Vice Chairman respectively.
Similarly for south Zone Mr. AslamKarsaz, Khizar Mehboob &Abdur Rehman were elected as Chairman, Senior Vice Chairman and Vice Chairman respectively.
Member from Karachi, Lahore, Faisalabad & Sialkot participated in this election through video link.
Newly elected Central Chairman Chaudhry Salamat Ali pointed out the hot issues of refund Claims and heavy duties on the import of Raw material for re-export after Value –Addition.
He said that 17% sales tax on export is unbearable as earlier this sector was enjoying the status of zero-rated. If Refund Claims remained unpaid just for few months, the total working capital of particularly small exporters will stuck up with government kitty. He said and added that it will become impossible for exporters to continue their exports. He told that efforts are being made to carve out a new efficient refund system to clear refund claims expeditiously.
He further told that hosiery sector is not only earning precious foreign exchange in addition to providing much needed jobs to the unemployed youth. He said government must extend maximum incentives to this sector in order to bridge widening gap between imports and exports.
He also pointed out heavy import duties on raw material of Hosiery sector and demanded duty free import so that exporters could compete with their regional competitors.
Mian Naeem Ahmed Chairman North Zone Expressed satisfaction over the election of new office bearers and said that they are fully prepared to face the daunting challenges faced by this sector. He said that government is fully aware of the importance of Value added Textile Sector and demanded Level playing field for it.
He also underlined the importance of policy making and said that North Zone will play its key role in formulating new economic strategies by forging links with concerned   government departments and ministries.
Later retiring senior Vice Chairman Mian Kashif Zia, Dr. Khurram Tariq and others congratulated to new office bearers. They also garlanded them.— PRESS RELEASE