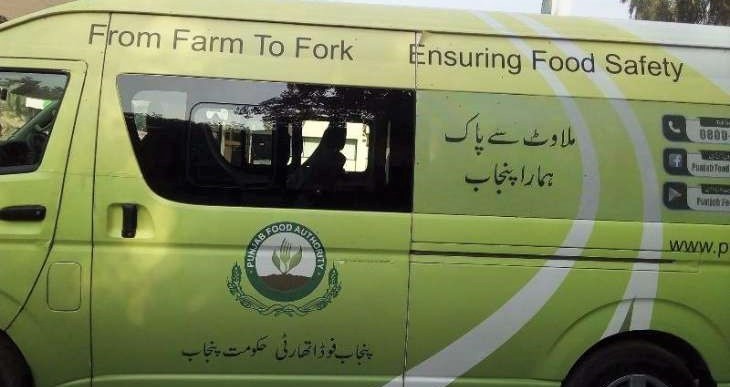 PFA Seals 8 Poultry Points, 2 Slaughterhouses and Sets Ablaze 2,800kg Foul Meat
LAHORE– The Punjab Food Authority's meat safety teams have sealed eight poultry points and two slaughterhouses over failure to meet the standards of the Punjab Pure Food Regulations 2018 here on Sunday.
The operation was led by PFA Director General (retired) Captain Muhammad Usman.
He said that the Punjab Food Authority had launched an operation against the butchers involved in selling and purchasing of sick and emaciated animals meat.
Meanwhile, the operation was carried out on the special directions of Prime Minister Imran Khan.
According to details, the provincial food regulatory body has inspected 496 poultry points, 31 slaughterhouses and discarded 2,800kg emaciated and diseased chicken in a province-wide operation.
Further, PFA watchdog teams also punished 128 butchers and stopped production of 14 food business operators (FBOs) by imposing emergency prohibition orders.
Muhammad Usman said that the authority has sealed two slaughterhouses in Bakar Mandi and seized over 2,500kg of unhygienic meat and set it ablaze at the Punjab Agriculture and Meat Company's furnace.
He said that teams have visited 199 points in Lahore Zone, 189 in Rawalpindi Zone, 70 in Multan Zone and 38 in Muzaffargarh Zone.
He stated that strict action was taken against butchers for selling emaciated, sick and dead chicken, as well as poor cleanliness arrangements. He further said that raiding teams have witnessed an abundance of insects, cats, poor storage system and stinky environment.
The director general has appealed citizens to prefer fresh and healthy meat instead of buying pre-slaughtered poultry. He added that people can inform PFA about food-related issues on its Facebook page, mobile application and toll-free number 0800-80500.— PRESS HANDOUT