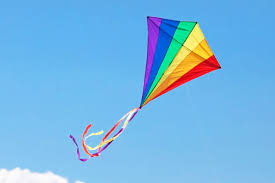 Petition Against Lifting Of Basant Ban Not Heard At LHC Today
LAHORE: A petition against the Punjab government's decision to lift the longstanding ban on Basant celebrations could not be heard at the Lahore High Court today. The petition, which was filed by a citizen, could not be heard due to the absence of Justice Atir Mahmood.The petition argues that the Basant celebrations were banned after several incidents of kite flyers' sharp glass and chemical coated strings slitting throats of citizens, including children, hence any celebration on the expense of human lives must not be allowed.The petition further alleges that the lifting of ban on Basant is an attempt by the government to divert people's attention from genuine issues plaguing the country.The petition prays the court to nullify the government's decision as the kite-flying would result in human and financial losses.
The Punjab government on Tuesday decided to lift a longstanding ban on Basant celebrations, announcing that the annual kite-flying festival would be held in the province in February next year.Basant, a kite-flying seasonal festival of the Punjab region that has been celebrated for generations, is held in late January or early February and marks the start of the spring season.The festival was banned by the Supreme Court in 2005 after several incidents of death from slitting of unsuspecting individuals' throats. Negligence of safety rules and regulations also led to several deaths as a result of celebratory aerial gunfire and fatal falls from rooftops during the festival.