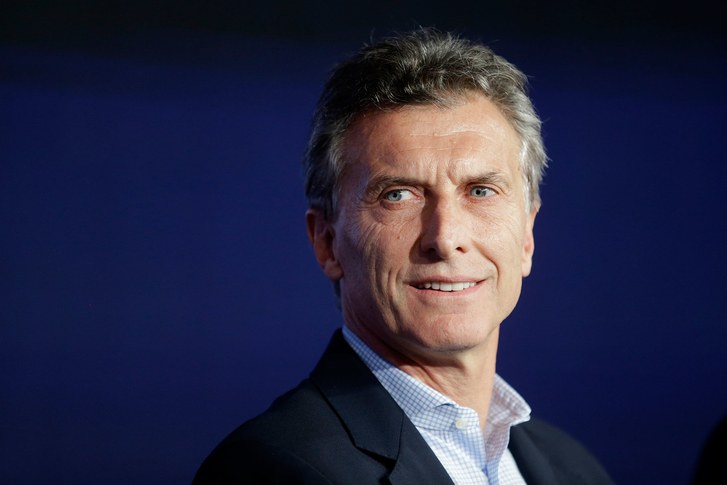 Peso Fall: Argentina's Macri Raises Taxes, Axes Ministries as Austerity Measures
LAHORE MIRROR (Monitoring Desk)– Argentina's President Mauricio Macri has announced emergency measures to control the slide of the country's currency, including new taxes on exports and cutting government ministries by half.
The 59-year-old, who was elected in December 2015 on a pro-business platform, also said on Monday that his government would reinstate export taxes on agricultural products, backtracking on a major campaign promise.
The austerity move comes three days after Argentina's Central Bank raised interest rates to 60 percent – the world's highest.
Speaking in a televised address, Macri acknowledged that the country's economic crisis had become an "emergency" and that export taxes would be reintroduced to shore up the peso, which has lost more than half of its value against the dollar this year.
"To cover what's missing during this transition … we'll ask those who have more capacity to contribute," he said.
"I'm referring to those who export in Argentina, that your contributions are greater.
"In regard to our governing team, I've made the decision to reduce the number of ministries to less than half … I've decided to reduce my cabinet even more so we can give the upcoming agenda a more focused response."
Nicolas Saldias, a researcher at the Washington, DC-based Wilson Center focusing on Argentine politics and economics, described the announced measures as "necessary" and "the best of all the worst options".
"The country has run out of access to international credit markets because of the high interest rates they have to pay," he told Al Jazeera.
Salidas noted that the highly controversial choice to bring back export taxes might have an adverse effect on the economy by lessening the willingness of businesses to sell abroad.
He added, however, that Macri has few other potential sources of revenue and welcomed the government's "commitment to not reduce social spending" by focusing on competitive sectors of the economy that "can afford to pay more taxes for a limited period of time".
SOURCE: ALJAZEERA NEWS