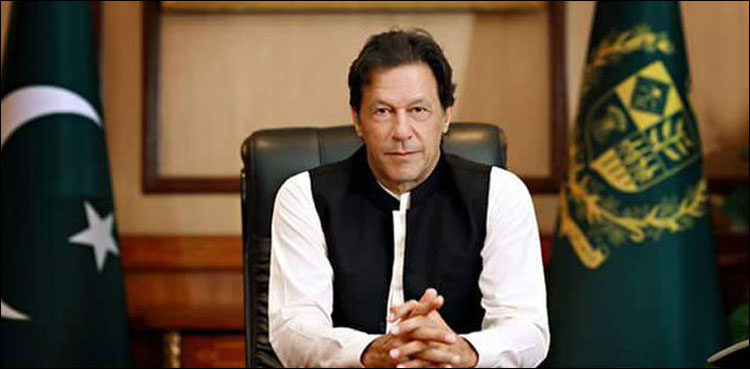 Peace Prize: Pakistan's Prime Minister Imran Khan Jumps In US Newspaper's List
LAHORE MIRROR (Monitoring Desk)– Christian Science Monitor, a renowned US newspaper, has named Pakistan's Prime Minister Imran Khan on a list of world leaders aiming this year's Peace Prize.
The publication has included Mr Khan's name for playing leadership role in de-escalating the recent tensions between India and Pakistan after Pulwama incident in Occupied Kashmir.
These may be trying times for the Nobel committee. So many world leaders are standouts to win this year's Peace Prize. In the midst of their particular crises, each one is trying different ways to prevent violence. Yet each can be held up as a model of peacemaking in process, worthy of a supportive award.
Perhaps the biggest surprise in peaceful leadership – and most critical to the world – is Pakistan's Prime Minister Imran Khan. The former cricket star has become focus of the entire South Asian region.
After a Feb. 14 attack in Pulwama which killed 44 Indian security forces in occupied Kashmir, India violated Pakistan's airspace since the war in 1971 between the two nuclear-capable states, and both countries were primed for all-out conflict. Pakistan, in response, shot down two Indian fighter jets and captured an Indian Air Force (IAF) pilot Abhinandan Varthaman.
In a goodwill gesture that suddenly changed the mood, PM Khan returned an Indian pilot. He also offered talks with India and promised to take a stern action against whosoever was responsible for the attack if India provided evidence.
"Nobody wins in a war. Especially countries that have the sort of weapons that India and Pakistan possess should not even think of war…," he said.
Events are still moving in each country and the Peace Prize will not be known until October this year.
SOURCE: NEWS AGENCIES