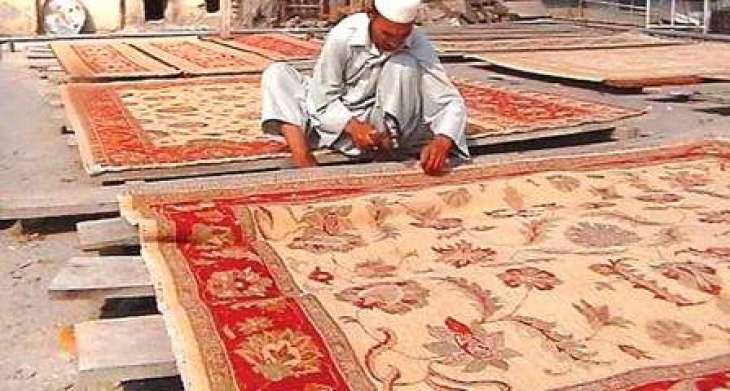 PCMEA Demands FTAs With Other Countries On Chinese Patron
LAHORE– Pakistan Carpet Manufacturers and Exporters Association (PCMEA), reiterating its earlier demand of taking exigent measures for increasing volume of exports, said there is dire need of signing free trade agreements on the patron of China with other countries for maintaining equilibrium in trade.
These views were expressed by PCMEA Chairman Muhammad Aslam Tahir while presiding over a meeting here today. Carpet Training Institute chairperson Pervez Hanif, Vice Chairman Sheikh Aamer Khalid, senior central leader Abdul Latif Malik, senior members Riaz Ahmed, Saeed Khan and others were also present on this occasion.
Aslam Tahir stressed the need of envisaging a comprehensive policy for international market and single country exhibitions.
He also said an all-inclusive strategy would be chalked out in a North Circle meeting on coming Tuesday in regard of future planning and evaluating the trends of foreign customers in Domotex exhibition going to be held in Germany. Muhammad Aslam Tahir further suggested that the government should call for a joint meeting of those who usually participate in international exhibitions and chalk out a detailed strategy for the future planning after consulting the stakeholders.
He said the government should also resolve the issues being faced by our exhibitors during exhibitions in foreign countries.
On this occasion, Vice Chairman Sheikh Aamer Khalid apprised the participants that a meeting of North Circe has been called on coming Tuesday to assess the inclinations of the foreign consumers during the upcoming Domotex exhibition.
He said PCMEA will participate in this international exhibition after complete preparation and exploit the event fully for increasing volume of the carpet export.— PRESS RELEASE