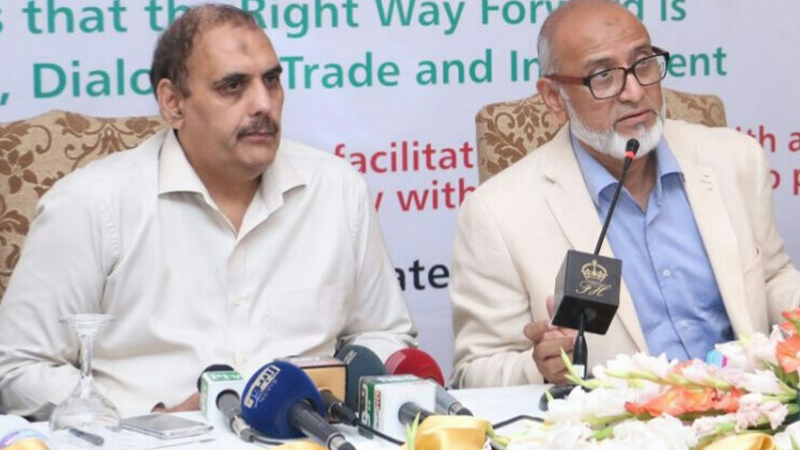 PCJCCI, E-Commerce Gateway Pakistan to Hold 22nd Textile Asia Int'l Trade Fair
LAHORE– Pakistan China Joint Chamber of Commerce and Industry and E-commerce Gateway Pakistan is organizing a three-day joint exhibition "22nd Textile Asia International Trade Fair: the only UFI (Paris) Approved Textile Event" from 20th – 22nd, September 2019 at the Lahore Expo Centre.
Dr. Khursheed Nizam, President E-Commerce Gateway Pakistan, addressing a review meeting held at PCJCCI, said that the exhibition would lead the way in delivering the most exquisite opportunities for all participants in different sectors like; buying selling potential of textile & garment machinery, Clothing Textiles Accessories, Textile Raw Material Supplies, Textile Dyes Chemicals, Embroidery Machines, Power & Air Compressors for Textile Industry and Textile Allied Services. 
More than 550 International Brands will display their products in over 500 Booths and over 450 foreign delegates from 27 countries mainly from China, France, Austria, Czech Republic, Germany, Italy, Korea, Japan, Turkey, UK, USA will grace the auspicious event, he added.
Mr. Shah Faisal Afridi, President PCJCCI, while expressing his views about the event, hoped that "22nd Textile Asia International Trade Fair", shall act as a source of motivation and real opportunities for business ventures to the local businesses and industries. We will try to facilitate joint ventures of the international brand owners with local companies from Gujranwala, Lahore, Sialkot and Faisalabad and will also arrange training to engineers from these cities that manufacture spare parts for sewing and textile, he added.
Mr.  Daud Ahmed, Senior Member of Executive Committee PCJCCI added that, "22nd Textile Asia International Trade Fair 2019"will showcase immense buying selling potential of textile, garment and allied industries and poised to introduce overseas suppliers of textile and garment materials, accessories and parts and machinery to the textile and garment industry of Pakistan."
Mr. Salahuddin Hanif, Secretary General PCJCCI informed that Dr. Salman Shah, Provincial Advisor, Economic Affairs and Planning, Government of Punjab will inaugurate the exhibition.
He further added that, Chinese companies from different cities and provinces like Shanghai, Guangzhou, Jiangsu, Fujian and Shandong have shown their interest to relocate their textile, garment and accessories production units to Punjab, having investment of at least $25m for each unit, foreign companies also transfer their technologies, besides buying back Pakistani products after value-addition here, leading to enhance local export and lowering Pakistan trade deficit with China.— PRESS RELEASE