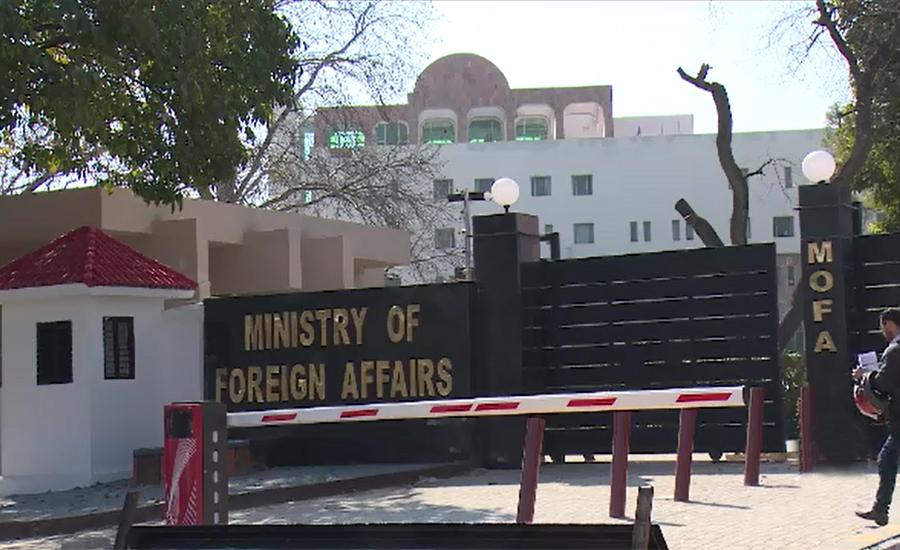 Pakistan's HC In New Zealand Confirms Six Pakistanis Martyred In Terror Attack On Mosques
LAHORE MIRROR REPORT–  Six Pakistani citizens have been martyred in Friday's terrorist attack on two mosques in Christchurch, Pakistan's High Commissioner in New Zealand Moazzam Shah confirmed Saturday.
The deceased have been identified as Sohail Shahid, Syed Jahandad Ali, Syed Areeb Ahmed, Mehboob Haroon, Naeem Rasheed and his son Talha. 
The latest information about other three missing Pakistanis will be shared once their identity is confirmed by the local authorities.
The details were also confirmed by Foreign Office Spokesperson Mohammad Faisal.
The Ministry of Foreign Affairs expressed its deepest condolences and sympathies with the families of the victims of this atrocious terrorist attack.
"The Crisis Management Cell at the Ministry of Foreign Affairs, Islamabad and the High Commission of Pakistan in Wellington, New Zealand, are working for assistance to the families including visas (if required) and transportation of the dead bodies to Pakistan, at the earliest," the FO stated.
Earlier on Friday, Pakistan condemned in the strongest possible terms, the heinous terrorist attack on two mosques in Christchurch, New Zealand, that resulted in loss of 50 innocent lives, and critical injury several others.
"At this difficult moment, the people and government of Pakistan stand in solidarity with the people and government of New Zealand, the bereaved families and the affected community. We express our deepest condolences on the loss of precious lives, and pray for quick recovery of the wounded," the Foreign Office stated.
"Pakistan views this terrorist attack as an assault on the values of freedom of conscience and association common to all mankind. Pakistan earnestly hopes that the government of New Zealand will take immediate action to bring the perpetrators and abettors of this terror attack to justice, and ensure the safety and security of the affected communities."
Pakistani hero who wrestled terrorist succumbs to wounds
Naeem Rashid, a Pakistani who courageously resisted terrorist Brenton Tarrant while opening fire indiscriminately at worshippers in New Zealand's mosque during Friday prayers, succumbed to his injuries late Friday night, Dunya News reported.
Late Naeem Rashid, who hailed from Abbottabad, was severely injured while attempting to overpower the attacker.
His son Talha Naeem was also shot dead in the Al-Noor Mosque mass shooting.
Besides, four Pakistanis have been reported to sustain severe bullet injuries during the attack.
SOURCE: NEWS AGENCIES