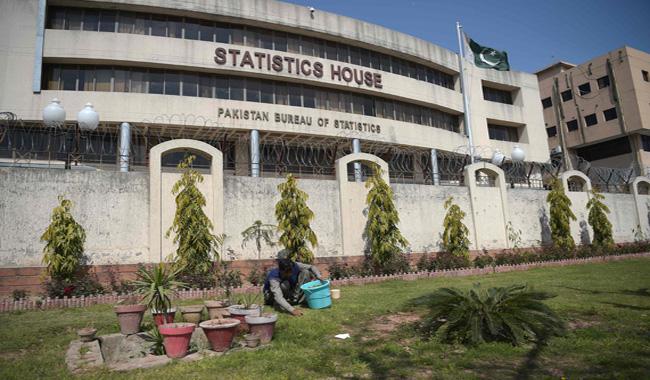 Pakistan's Current Account Deficit Shrinks 16.79 Percent in First 7 Months Of Fiscal 2018-19
LAHORE MIRROR (Monitoring Desk)– The Current Account Deficit (CAD) has reduced by 16.79 percent during the first seven months of fiscal 2018-19 compared to the corresponding period of last year, latest data of Pakistan Bureau of Statistics (PBS) shows.
The CAD during July-January (2018-19) stood at $8,424 million compared to the deficit of $10,124 million during July-January (2017-18).
The merchandise trade deficit during the period under review increased by 0.14 percent, from $17,588 million last year to $17,613 million during the current fiscal year.
The service trade gap however reduced by 34.8 percent by going down from $3208 million last year to 2091 million this year, according to PBS data.
The total deficit of both goods and service decreased by 5.25 percent, from $20796 million to $19704 million.
Meanwhile, the balance on primary income increased from $2985 million to 3120 million, a growth of 4.5 percent the balance on secondary income went up from $13,657 million to $14,400 million, increasing by 5.44 percent.
The direct investments decreased from 1755 million to $1447 million, declining by 17.54 percent while the Portfolio Investment decreased from $2305 million to $297 million.
The exports of goods and services during the corresponding period of current fiscal year increased to $17,228 million compared to the exports worth of $17,036 million recorded during same period of the fiscal year 2017-18.
The current account to GDP ratio also declined to 4.9 percent during first seven months of current fiscal year as compared to the ration of 5.4 percent posted during same period of the preceding year.
The exports of non-factor services declined to $3,078 million in Jul-Jan (2018-19) from $3,105 million last year whereas the export growth during the period under review posted at 1.6 percent and the import growth posted at 0.8 percent against the import growth of 19.7 percent recorded during first seven months of previous year.
SOURCE: APP