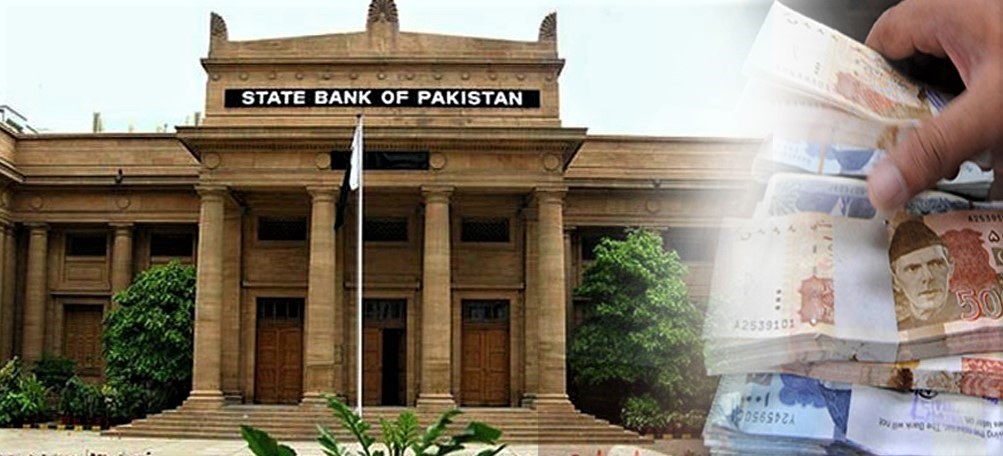 Pakistan's Central Bank Issues Notification Related To Assets Declaration Scheme
KARACHI– The State Bank of Pakistan issued a notification on Sunday pertaining to the assets declaration scheme that will allow repatriation of foreign assets through conversion of 10 currencies into Pakistani rupee.
According to the notification, a taxpayer should declare the value of their assets outside Pakistan on the Federal Board of Revenue web portal in respective currency.
The system of the FBR will generate tax liability by the tax payer into Pakistani rupees and other two currencies.
The notification stated that the tax can be paid in US dollars and UAE Dirhams under the exchange rate notified by the SBP.
The foreign assets can be declared online through the Pakistan Banao Certificates. The certificates can be issued to those repatriating their assets held outside Pakistan through banking channels.
As per the notification, same method will be used to declare internal foreign exchange reserves.
The government earlier had announced Asset Declaration Scheme, providing one more opportunity to all Pakistani citizens to declare and legalise undisclosed assets inside and outside the country by paying just four per cent taxes on all assets other than real estate.
The scheme would be applicable till June 30, and all Pakistan citizens, other than those holding public offices or their dependents, would be able to take benefit from it.
The basic purpose of the scheme was to document the economy and make the dead assets functional to promote economy by encouraging businessmen to participate in the legal economy.
SOURCE: SBP