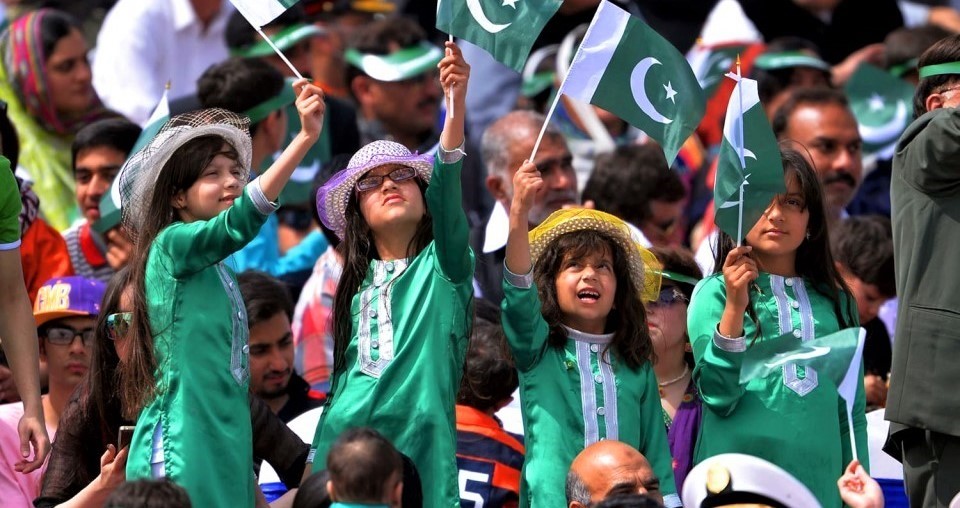 Pakistanis Celebrating Independence Day Today With National Spirit and Fervour
ISLAMABAD– Pakistan celebrates Independence Day today (Friday) with President Alvi stating that the country was observing it as the "Kashmir Solidarity Day" in light of India's illegal attempt at the annexation of the occupied territory. 
The day began with the traditional thirty-one gun salute in the federal capital and twenty-one gun salute in the provincial capitals. Througout the country, prayers will be offered for the security and progress of Pakistan and the well-being of the people on the public holiday.
The country's national flag will be hoisted at all important public and private buildings. The main feature of the celebrations will be a national flag hoisting ceremony at President House Islamabad.
On his Independence Day message, President Alvi reassured Pakistanis that the people of occupied Kashmir will get their right to self-determination.
""I assure the resilient people of Indian Illegally Occpied Jammu & Kashmir that Pakistan will continue to support them in their just struggle for their Right to Self-Determination as enshrined in the United Nations Security Council resolutions," he said.
Public and private buildings as well as streets bazaars and markets have been profusely illuminated. National flags, buntings, portraits of founding fathers, posters and banners are also seen everywhere as part of the celebration of Independence Day.
"We need to stand united to meet the social, economic and security challenges being confronted by the nation," the president said.