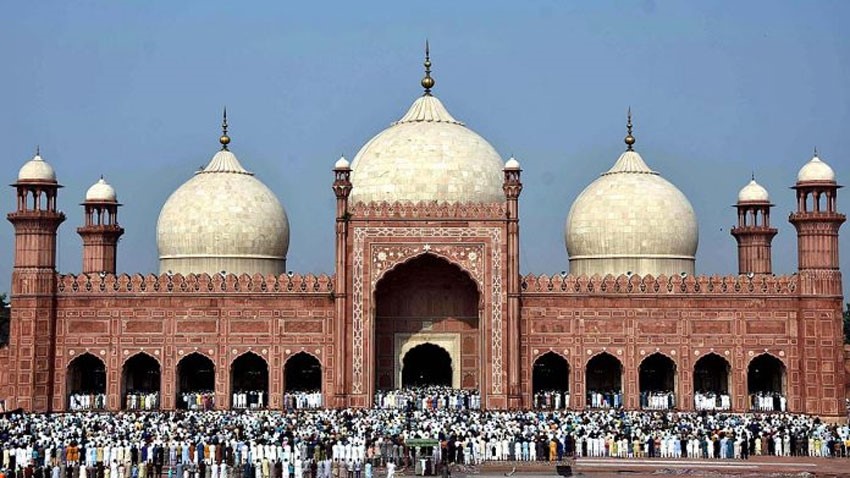 Pakistanis Celebrate Eid al-Adha With Religious Fervour And Simplicity
ISLAMABAD– Pakistanis are celebrating Eid al-Azha with due zeal and fervour to commemorate the supreme sacrifice of Prophet Ibrahim (AS).
The day dawned with special prayers in mosques for the well-being of the Ummah and progress, prosperity, safety and security of the country.
Eid congregations were held at mosques, Eidgahs and open places in all cities, towns and villages across the country.
Following the prayers, people slaughtered their sacrificial animals keeping in line with the sunnah of Prophet Ibrahim (AS).
In Islamabad, the main Eid congregation was held at Faisal Mosque.
Federal and provincial governments have chalked out elaborate security arrangements across the country to ward off any untoward incident.
PM, President emphasise spirit of sacrifice
President Dr Arif Alvi and Prime Minister Imran Khan congratulated the nation and the entire Muslim Ummah on the occasion of Eid-ul-Azha.
In their separate messages on the occasion, they said that the passion to sacrifice was inevitable for any nation's development as it enabled a person to remain steadfast and brave against any ordeal.
President Alvi, who offered the Eid prayers at Faisal Mosque, stressed upon understanding the hidden significance of selflessness and sacrifices associated with the auspicious occasion.
In his message, Prime Minister Imran, who offered the Eid prayers at his Bani Gala residence, said that the Eid reminded Muslims of the unprecedented obedience of Prophet Ibrahim (AS) and submission by Prophet Ismail (AS) to the will of Almighty Allah.
FM Qureshi, Bilawal celebrate Eid in AJK
Foreign Minister Shah Mehmood Qureshi and Pakistan Peoples Party Chairman Bilawal Bhutto Zardari arrived in Azad Jammu and Kashmir's (AJK) capital Muzaffarabad late Sunday to celebrate Eid-ul-Azha and express solidarity with the Kashmiri people.
The two offered Eid prayers alongside AJK Prime Minister Raja Farooq Haider in Muzaffarabad.
Eid to be celebrated with simplicity: Firdous
Special Assistant to the Prime Minister on Information and Broadcasting Dr Firdous Ashiq Awan on Sunday said the government had decided to celebrate Eid-ul-Azha with simplicity in view of the prevailing lockdown in Indian-occupied Kashmir.
Talking to the media at Liberty Chowk, Lahore, she condemned the ongoing brutal atrocities in occupied Kashmir, as the occupied valley continues to be in a security lock down since last Monday, when the Indian government rescinded years of autonomy and gave full control to New Delhi.
SOURCE: GEO NEWS