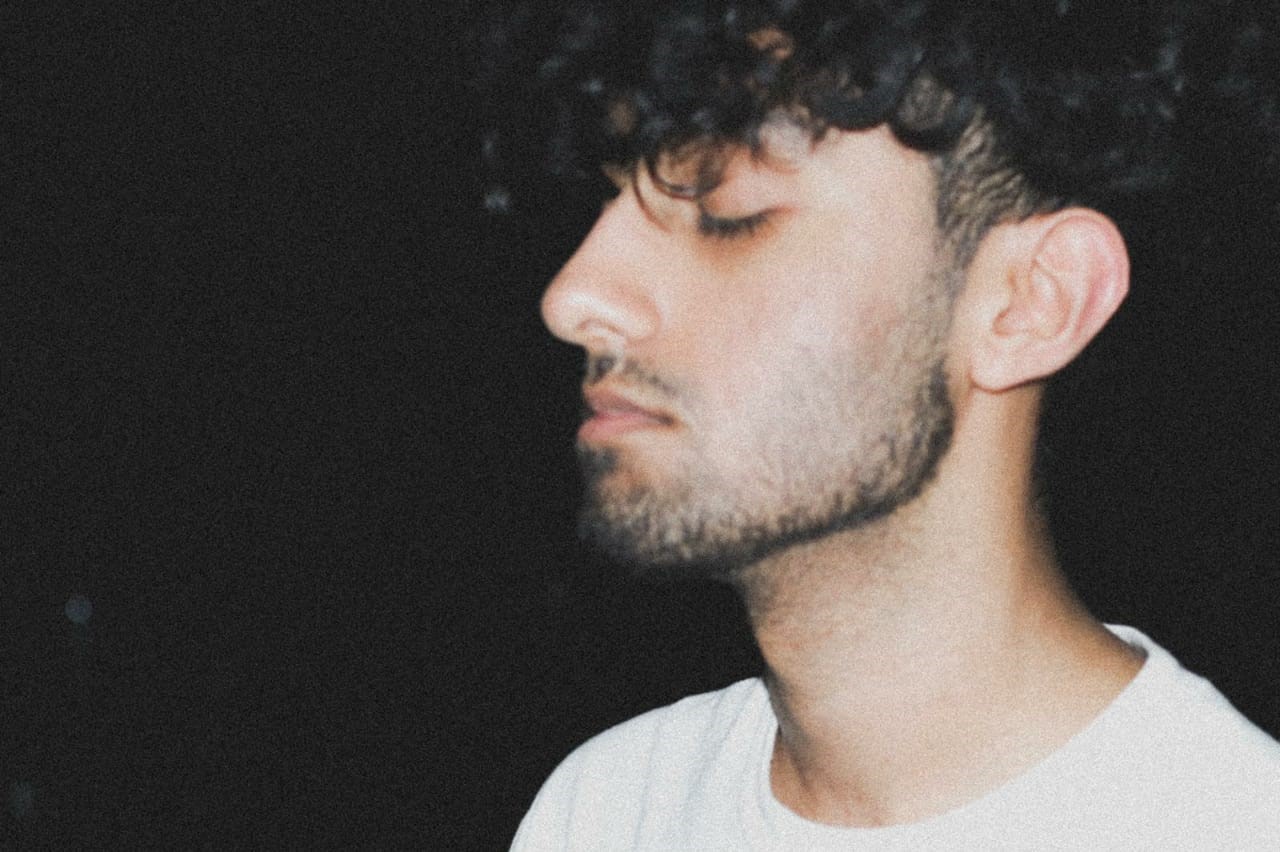 Pakistani Teen #1 on SoundCloud US Alternative Rock Charts
NEW YORK– If you've been paying attention to music on SoundCloud, which has produced some of the biggest stars of today like Post Malone, you might have noticed a new name come up more and more, Permafroze (https://soundcloud.com/permafroze666).
As of July 14th Permafroze's song Angel (https://soundcloud.com/permafroze666/angel-prod-permafroze) was #1 on the SoundCloud Alternative Rock charts. What's specially interesting about Permafroze is that he is only 16 years old, proud of his Pakistani and Muslim roots, and a stellar student at school. "Last week I had a chat with this young man and we talked about everything from music and culture to future plans on what it means to be a Pakistani in the US."
"I was always surrounded by music. My dad would play Metallica for me while I was still in the womb to make sure I had good taste in music," says Permafroze with a grin. Permafroze (https://www.instagram.com/permafroze/), who's real name is Tahnoon, is obsessed with music. His influences vary from classics like Jimmy Hendrix, to metal greats like Metallica and Pantera, to 90s rock like Nirvana, to contemporary trap artists like Lil Peep.
Permafroze started performing at the young age of 10 as a drummer. By the time he was 13 he was featured in Drum magazine, the premier international magazine for drummers, and he was performing in the New York and New Jersey area as part of the band Firefight and then later KMF. Firefight was a metal band playing mostly covers, Tahnoon left Firefight to start the band KMF with singer/bassist Lily, and his brother Shahaan, known as Zinks (https://www.instagram.com/zinks_music/), on guitar. KMF made Indie Metal music which played well with audiences. But, alas KMF did not last long.
Permafroze started releasing music on his own on SoundCloud (https://soundcloud.com/permafroze666) and other music streaming services like Apple Music (https://music.apple.com/us/artist/permafroze/1497321570) as a solo artist. Most of Tahnoon's earlier releases were in trap or lofi genre. He found his own "frosty" style doing collabs with artists like Icy Narco. As his musical style developed he found himself wanting to break the current trends and go back to the music closest to his heart – grunge/alternative rock.
Earlier this month Permafroze released his first single with his new interpretation of alternative rock. While the sound harkens to the likes of Nirvana it is produced in a modern way creating a new form of rock – making it the alternative rock of today. The reception in the market has been very strong and it looks like it might start a new trend.
Other than the music we talked about Permafroze's Pakistani roots and how this affects his day to day life. Tahnoon, a.k.a. Permafroze, is a practicing Muslim, praying five times a day and fasting during Ramadan. His pride in Pakistan and being Muslim are evident. He had actually planned on making his debut in the Pakistani market in 2020 but the COVID-19 pandemic has thrown a spanner in his plans. He did mention that he might have some plans regarding entering the Pakistani music scene but he was cagey about the details.
"My time with Permafroze flew by. He is a very well spoken and interesting young man who's career I'm keeping an eye on because it might take off like a rocket anytime now. Hope to see him in Pakistan soon."