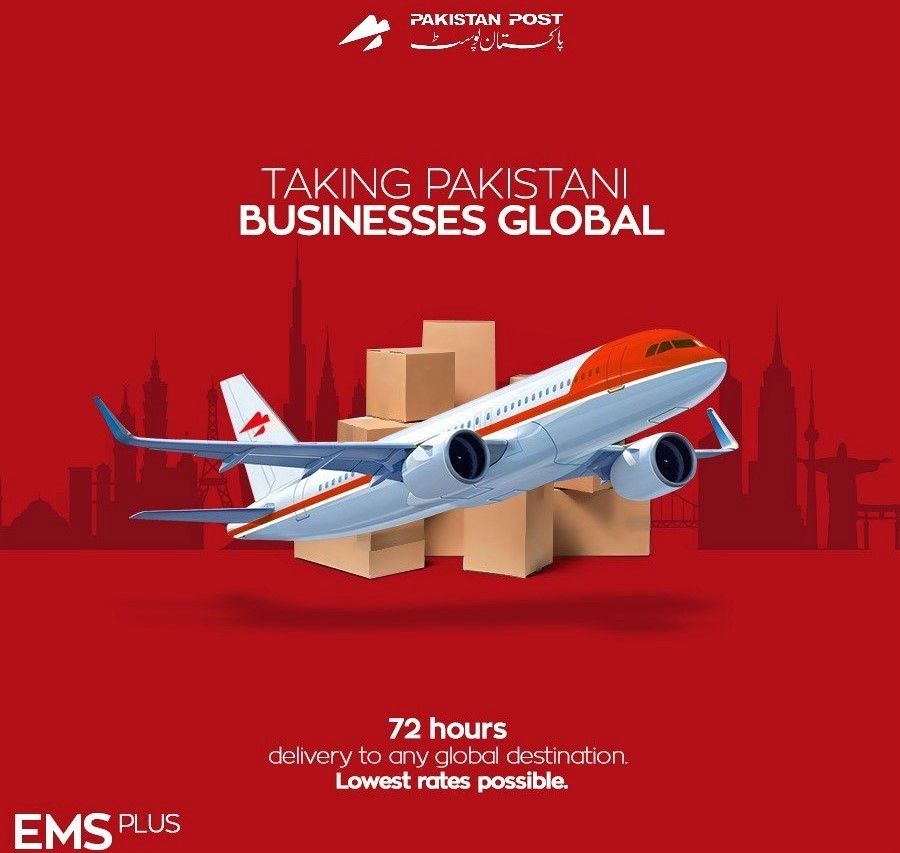 Pakistan Post Launches 'EMS Plus' Parcel Export Service At Lowest Charges

ISLAMABAD– The Pakistan Post kicked-off its 'EMS Plus' parcel export service today to offer economical rates to people and business community.  
Under the 'EMS Plus' parcel export service, all consignments will be exported with full protection within seventy-two hours at lower charges than private courier service providers.
In January this year, Pakistan Post had launched the service for small traders to deliver their consignments in foreign countries within 72 hours.
At the launch ceremony, Minister for Communications and Postal Services Murad Saeed urged the business community to prefer the 'EMS Plus' as it would cost them almost 175 per cent less than the amount charged by private courier firms.
Pakistan Post would soon offer its services for online shopping through its website as many multiple commodities had shown interest in selling their brands through it, the minister added.
SOURCE: GEO NEWS