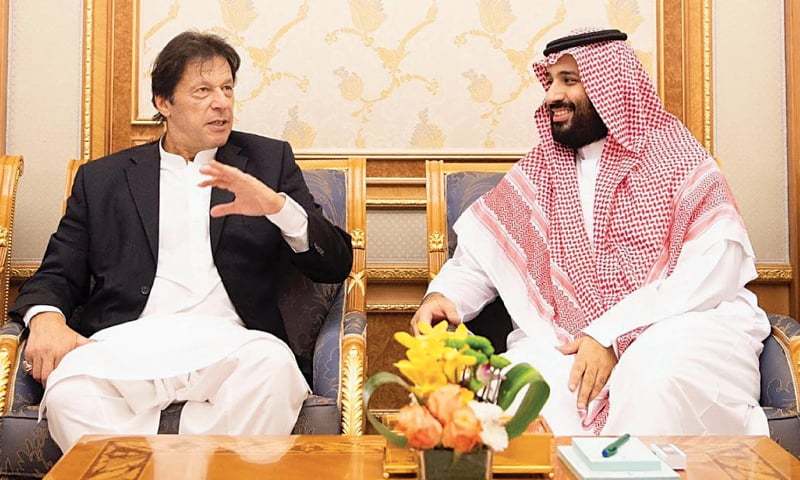 Pakistan Mulls Signing $20 Billion Deals With Saudi Arabia During Crown Prince's Visit
LAHORE MIRROR (Monitoring Desk)– What you can say is luck or global circumstances turning to the favour of crisis-gripped nation, Pakistan is likely to sign with its longstanding partner Saudi Arabia major trade deals worth $20 billion during Saudi Crown Prince Mohammed bin Salman's upcoming visit to Islamabad.
Diplomatic sources claim Mohammed will be arriving in Islamabad on February 16 for a two-day visit and is expected to stay at the Prime Minister House during his visit.
Prime Minister Imran Khan is expected to discuss bilateral relations between the two countries and contemporary global developments including the Yemen war and the Afghan peace process.
A day earlier, the crown prince's security team arrived in Pakistan ahead of his scheduled visit to the country.

The security team of the Saudi crown prince visited various places across the federal capital and reviewed security arrangements.
In October last year, Prime Minister Khan visited Riyadh where he tried to woo potential investors and secure funds for overcoming balance of payment crisis.
Apart from attending the Future Investment Initiative (FII) conference, the Pakistani premier also met King Salman bin Abdul Aziz and Saudi Crown Prince Mohammad bin Salman to discuss matters of mutual interest.
Analysts are giving due weight to the high-profile visit of the Crown Prince in the wake of bleak economic outlook of the country, saying the Foreign Direct Investment (FDI) is need of the hour.