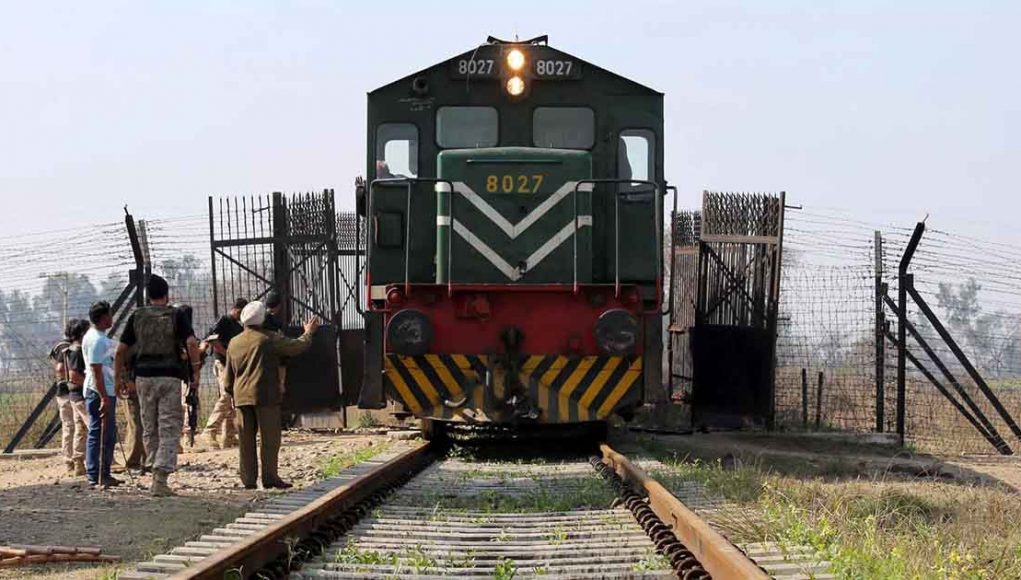 Pakistan Closes Samjhota Express Train Operation With India
ISLAMABAD– Federal Railways Minister Sheikh Rashid Ahmed on Thursday announced that Pakistan had closed the Samjhota Express train service with India.
Rasheed told a news conference in the federal capital, that the bogies of  Samjhota Express will now be used for passengers travelling on the occasion of Eid. 
"Two special trains will run on Eid. We will try to improve the train schedule, timing, coaches and hygiene. The addition of 38 trains has enabled us to pick seven million more passengers and earn Rs10 billion," Rasheed said.
He added, "Till I am the railways minister, Samjhota Express train service will not operate."
Rasheed added, all those who bought Samjhota Express tickets will be given a refund and there will be no deduction at all. "The refund can be collected from the Railways Divisional Superintendent office in Lahore," he said.
"The next three to four months are very important. Pakistan is a proponent of peace and does not want war. If war is waged on us, it will be the last one," the railways minister warned.
He also criticised the decision taken by the Modi-led government. "Decision taken by Indian Prime Minister Narendra Modi to annex Kashmir is highly unwise and such decisions change the course of history.  The hearts of Kashmiris and Pakistanis beat in unison."
"I know Kashmir from inside. Modi's governance ends at Lal Chowk in Srinagar," he added.
The Samjhota Express train service was suspended earlier this year, due to escalating military tensions between the two neighbouring countries. However, the service was later resumed.
Samjhota Express ran twice a week from Lahore to Attari via the Wagah railway station.
The move comes days after the Indian government stripped occupied Kashmir of its special autonomy.
India rushed through a presidential decree on Monday to abolish Article 370, which revoked the special status granted to occupied Kashmir and made the state a Union Territory with the legislature. The move followed days of uncertainty in the region that began last week when New Delhi ordered tourists and Hindu pilgrims to leave "immediately" and sent thousands of additional troops to the disputed valley.
SOURCE: GEO NEWS