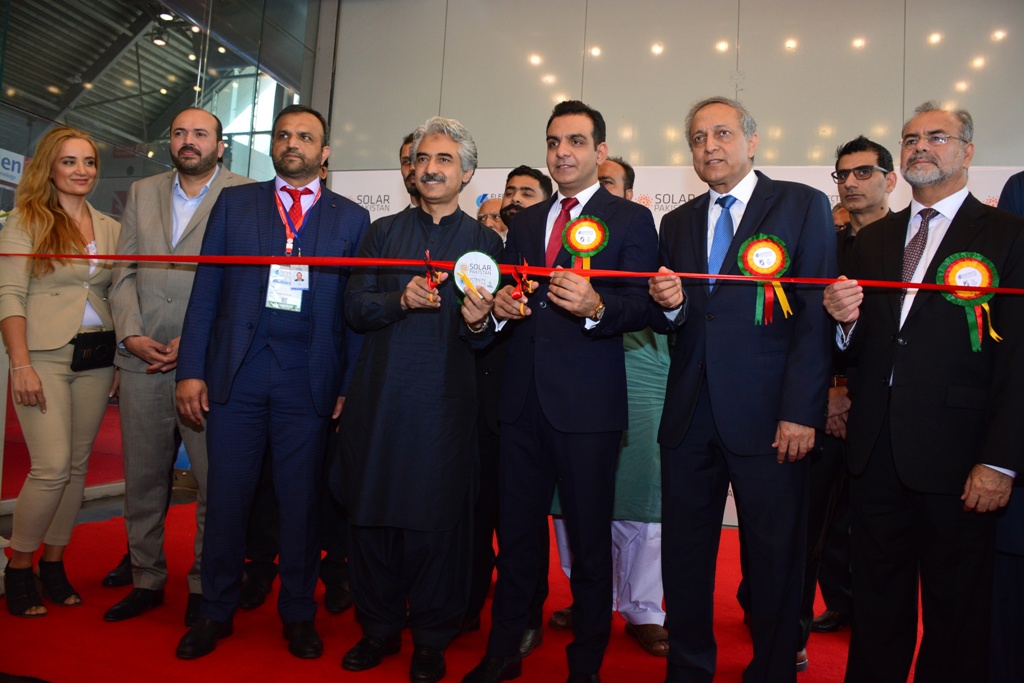 Pakistan Can Generate 2.9mMW of Clean Energy Annually From Solar: Punjab Industries Minister
Mian Aslam Iqbal inaugurates Solar and Electricity Show at Expo Center
LAHORE– The three-day 8th Edition of Solar Pakistan and 2nd Edition of Electricity Pakistan kicked-off at the Expo Center Johar Town on Thursday under one platform of International Exhibition for Renewable Energy.
The Solar industry's mega show being organized by the FAKT Exhibitions will last till March 30.
Punjab Minister for Industries, Commerce and Investment Mian Aslam Iqbal inaugurated the mega solar show along with Lahore Chamber of Commerce & Industry (LCCI) President Almas Haider and FAKT Exhibitions CEO Saleem Khan Tanoli.
The minister observed that Pakistan has the potential to generate 2.9 million megawatt of clean energy annually from solar, 340,000 megawatt from wind and 100,000 megawatt from hydropower.
Stressing the need for renewable energy, the minister said that the country has tremendous potential to generate power through wind, hydro and solar.
He observed that the renewable energy would bring manifold benefits to the national economy as it would reduce cost of doing business, promote industrialization, encourage investment, create plenty of new jobs and enhancing exports.
He said that green energy sources like wind and solar were getting key focus on the global level as they were viable sources of energy at affordable cost.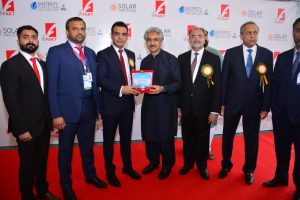 He said that in present situation, a fusion of domestic renewable generation and power storage technology seems to be an expeditious, efficient, and affordable answer, which can also cut the costs, incurred in expansion, operation, and maintenance of the power infrastructure, down to almost a naught.
Mian Aslam Iqbal appreciated the organizers for holding such a mega exhibition for renewable energy, developing into a major platform for Solar Industry. He hoped the event would employ the best practices that are recognized worldwide to compete on international standards.
FAKT Exhibitions CEO Saleem Khan Tanoli stated that more than 100 exhibitors have showcased their products from over 10 countries, including China, Indonesia, Thailand, Malaysia, Germany, Korea, Italy, Turkey, Taiwan, United Arab Emirates, Pakistan and the USA.
The CEO said that the exhibition has provided the latest and state of the art technology and equipment used in the solar industry.
He also stated that Solar Pakistan 2019 is a premium platform for all renewable energy stakeholders, government regulators, associations and academia to enhance business networking, knowledge sharing and to build profitable relationships in the long run.
The Solar Pakistan 2019 aimed at promoting trade between Pakistan and international countries in order to support the economy.
The exhibition showcased modern equipment and technology with tremendous foreign participation and is bound to help the growth of Pakistan's promising solar industry.-PRESS RELEASE