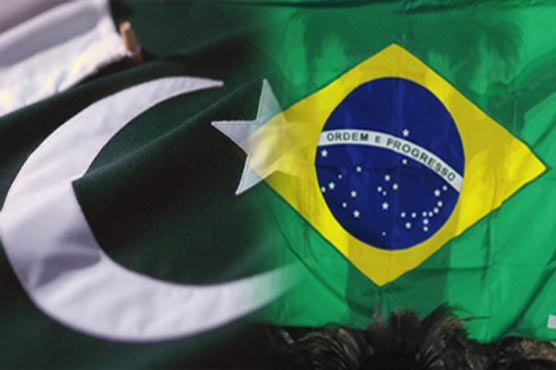 Pakistan, Brazil Agree To Enhance Bilateral Trade
Pakistan and Brazil have agreed to enhance bilateral trade and investment.
The understanding came at a meeting between Secretary Commerce, Mohammad Younus Dagha and a Brazilian delegation led by Ambassador Claudio Raja Gabaglia Lins in Islamabad.
The meeting noted that the positive growth achieved by both countries in last two years and election of new governments in both countries make it an ideal time to increase economic cooperation.
Secretary Commerce said improved security environment and improvement in ease of doing business and competitiveness make Pakistan ideal for investment and Brazil can take benefits of these factors.
Both sides agreed on the merits of preferential trade negotiations that will help lower the high tariffs faced by exporters of both countries.