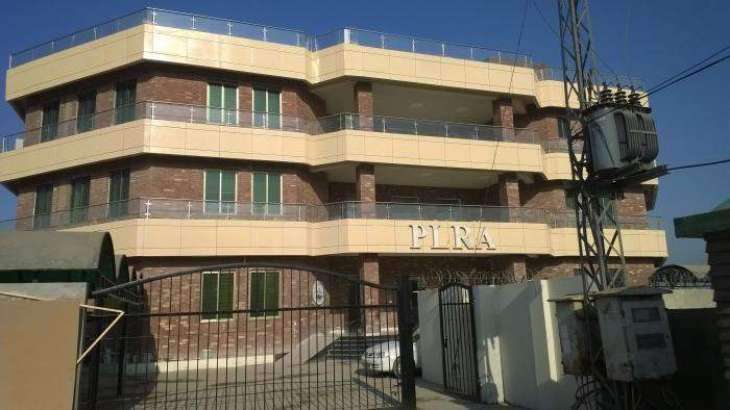 'Orphan' Punjab Land Record Authority Gets New Commander
By Our Web Correspondent
LAHORE– Frustrated and demoralized Punjab Land Record Authority (PLRA) gets yet another new commander today as the provincial government maintains its bizarre act of reshuffling officers in no time.
Shaukat Ali, a BS-19 officer, has been replaced with Moazzam Iqbal Sipra, another BS-19 officer, through a notification on Thursday. Moazzam Iqbal Sipra was earlier working as Additional Secretary, Chief Minister's Office, Punjab, Lahore.
Shaukat Ali, who remained the DG PLRA in his own pay and scale for few months, has got posting as Director General Punjab Agricultural Marketing Regulatory Authority (PAMRA) in his own and pay and scale on deputation basis.
It appears that the officers of Pakistan Administrative Service (PAS) group have taken the PLRA as temporary refuge for their posting to other lucrative postings in Punjab.
It is learnt that Shaukat Ali, who hardly served around six months, wanted to be transferred from PLRA since the day one for reasons best known to him. He had replaced Rao Aslam who too spent less than a year or so.
According to an insider, the bureaucracy is apparently against PLRA and its devised system as PAS officers never bothered to work either for the welfare of employees or for public.
"There is no service structure in PLRA and regularization policy. Some employees who protested over not being regular in the authority were either sacked or suspended from service. Their case is in court." The insider further says the PAS officers usually make entry into PLRA either for either enjoying perks and privileges, or staying for short time and doing nothing or making bucks.
Let's us pray the new DG may work for the betterment of employees and organization as a whole, he adds.
PLRA has already achieved the World Bank award as being the best project among 143 countries, but now this project is moving towards decline.
Despite plan of 115 new Arazi Record Centres, Mobile Arazi Record Centres and Online Fard (ownership document), the staff has been deprived of pay raise for the last three years.
The critics are of the view that the provincial government must bind the officers for spending at least two years to deliver on each posting as frequent postings in any department, company or authority have proved to be disastrous trend.
Outgoing PLRA DG Shaukat Ali didn't respond to the reasons behind his posting and not being 'productive' towards PLRA. LAHORE MIRROR