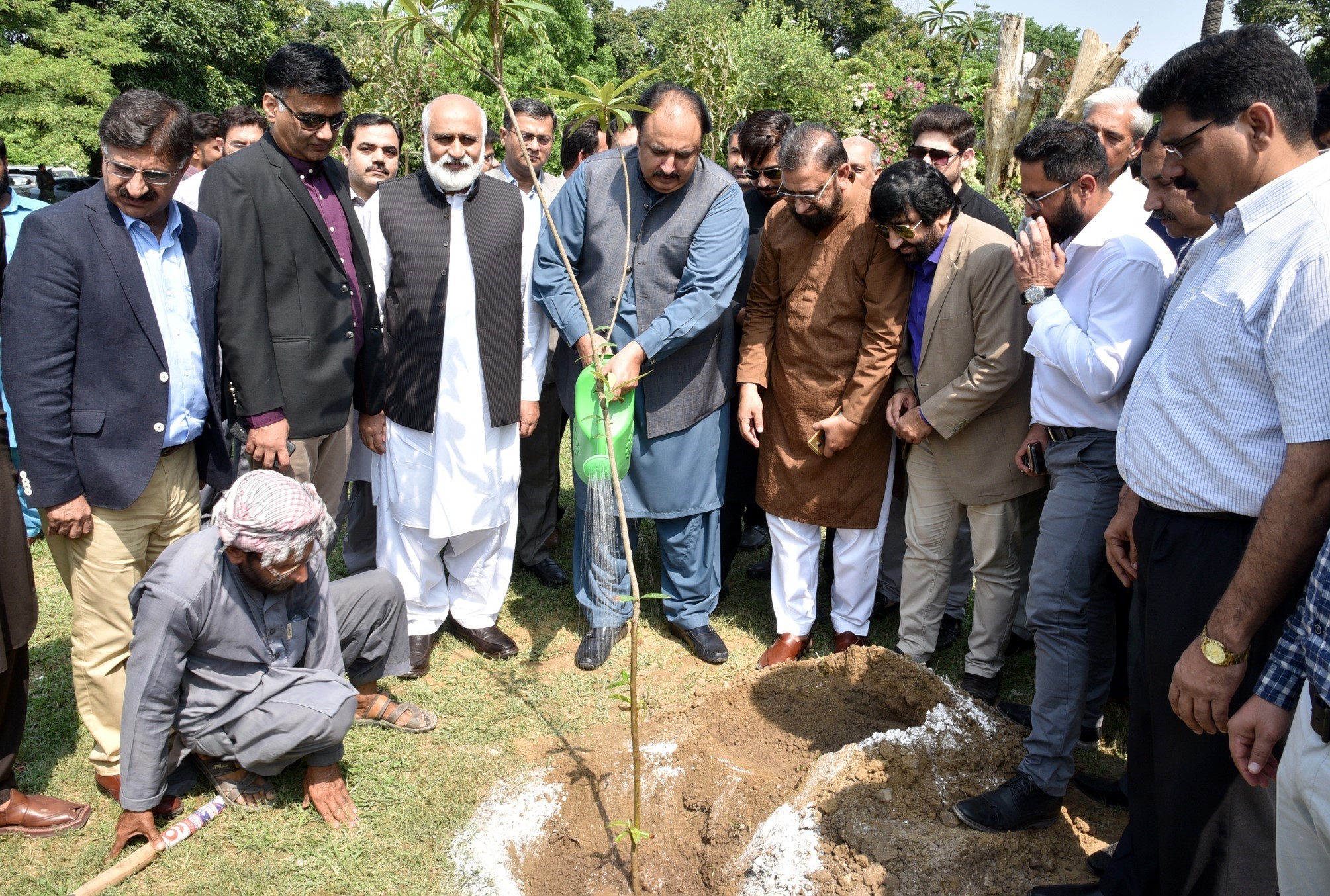 One Hundred Thousand Tree Plantation Drive Launched at Punjab University
LAHORE– Punjab Minister for Agriculture Malik Nauman Ahmed Langrial launched one lac tree plantation campaign at Punjab University Institute of Agricultural Sciences here on Tuesday.
PU Vice Chancellor Prof Niaz Ahmed, Pro-Vice Chancellor Prof Dr Saleem Mazhar, IAGS Director Prof Dr Saleem Haider, officials and a large number of students were present on the occasion.
The campaign had been jointly launched by Punjab University, Agri-Tourism Development Corporation of Pakistan and SA Group. In this campaign, one hundred thousand trees of various types would be planted in all campuses of Punjab University.
Addressing the students, Mr Langrial said that plantation of maximum trees was a must for survival of life on earth. He said that the world was facing horrific problems due to climatic changes and now there was no moment to waste.
He said that we must prepare to cope with the challenge of climate change if we wanted to survive. He said that curbing climatic problems was on top priority of the government and Prime Minister Imran Khan had also raised the issue of climate change at United Nations on top priority.
He said that Pakistan was facing serious threats to its environment due to global warming. He said that due to climate change, the corps of rice, cotton and maze had been damaged recently at various locations.
He said that the government would bring tsunami of trees in Punjab as it was serious to cope with climate change and its effects. PU VC Prof Niaz Ahmed said that the future of our next generation was associated with the environment. Therefore, he said, we must make every effort to save nature.
He said that PU was playing role to regain natural environment. Prof Dr Saleem Haider said that IAGS was just 9 years old institution and yet it had been ranked amongst top 251-300 institutions of the world in QS Ranking.
Earlier, the minister, VC and others planted Loquat Trees at the lawns of IAGS. Dr Saleem Haider also gave a detailed briefing about IAGS achievements on the occasion.— PRESS RELEASE