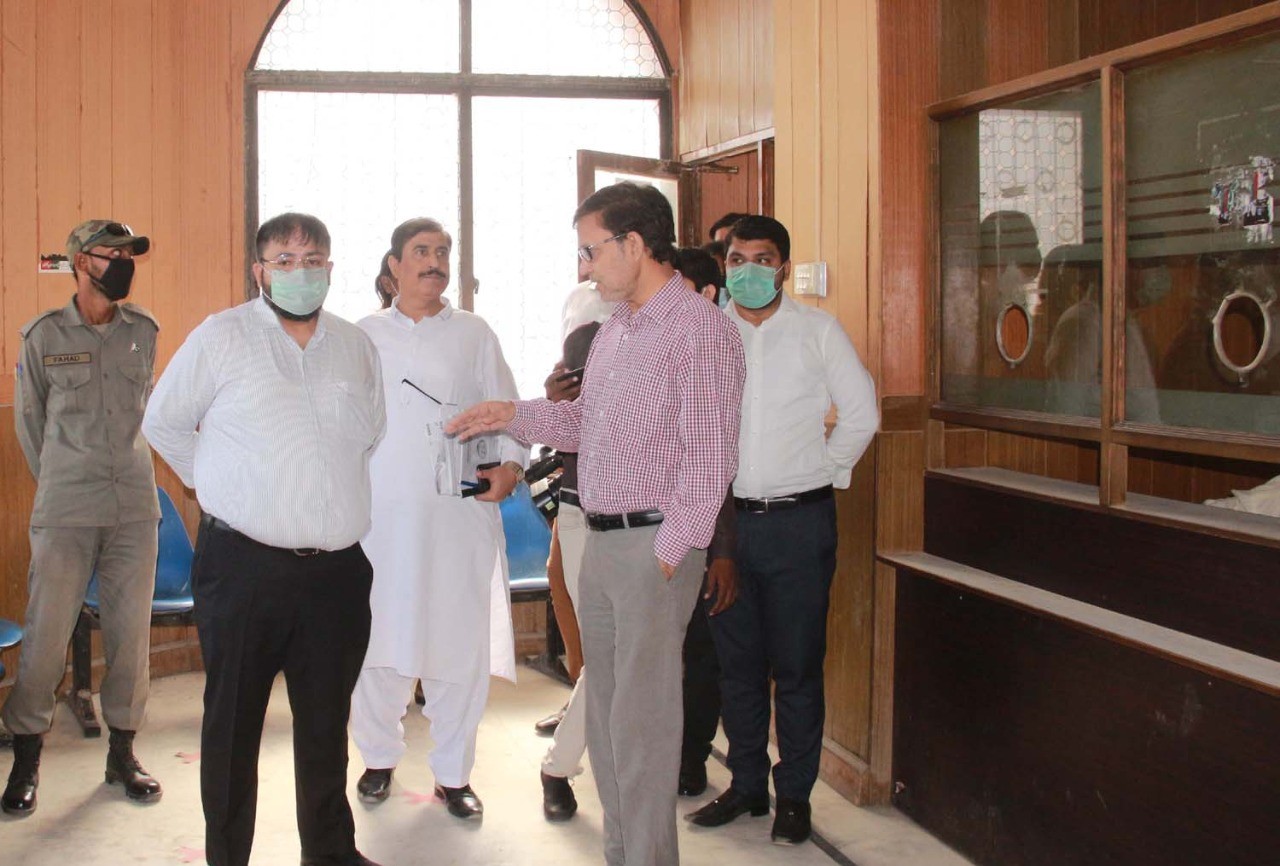 Officers Should Ensure Biometric Attendance And Timely Arrival At Office: Afzal Zaidi
By Our Web Reporter
KARACHI–Metropolitan Commissioner Afzal Zaidi has said that officers should ensure biometric attendance and timely arrival at the office as well as employees in charge of building maintenance to improve the quality of cleanliness in the entire premises of the building The sanitation situation in different parts of the building is not satisfactory while the roofs of some offices are in a dilapidated condition which needs immediate attention. He is visiting various departmental offices in MC Building on Wednesday morning.

He visited the interior and exterior of the building, warning absent officers who did not arrive at their offices on time, saying it was important for all officers and employees to be punctual. The citizens did not face any difficulty in reaching out to the concerned officers and meeting them regarding the solution of their problems, he said, adding that they would visit various offices from time to time and take action against the absent officers.
Departmental action will also be taken Take special care of land restriction time as it will not only give a good impression of the officers and departments of KMC to the people but will also facilitate the citizens who come to this building to solve their various problems, he said. He also inspected the roof of the building of Karachi Metropolitan Municipality and directed the concerned staff to maintain cleanliness there as well. He directed the department heads to perform their duties in an efficient manner and resolve the local body issues. "Keep your focus and provide full facilities to the citizens who come here," he said. "Citizens who come to this building come with high hopes for the solution of their problems, so it is our duty to solve their problems." If the officers have it, try to solve it immediately and if it is not related to them, tell the incoming questioner the right way and way to solve the problem.