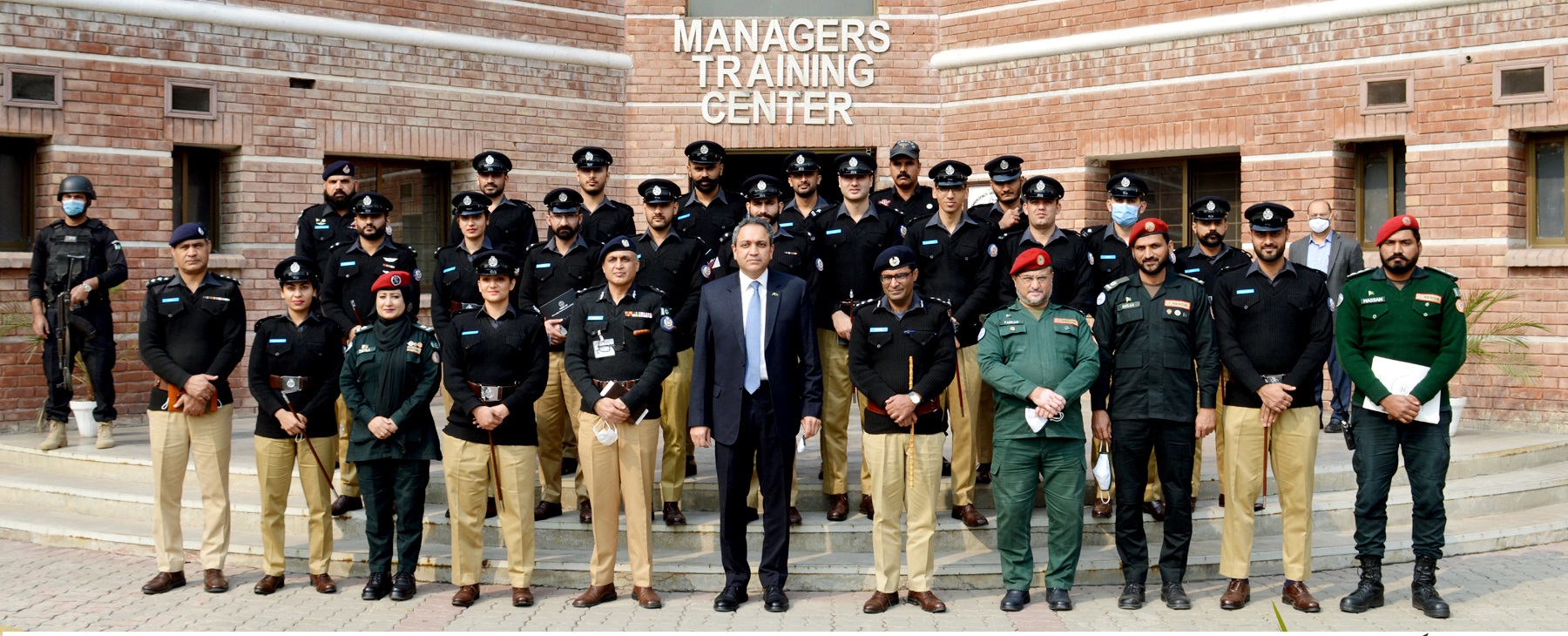 NPA delegation visits Rescue 1122 Headquarters and Academy
By Our Web Reporter 
LAHORE—The National Police Academy (NPA) delegation comprising over 26-member on Wednesday visited the Punjab Emergency Service, Headquarters, and Academy to see the training, facilities, and rescue services being provided to the citizens across Punjab.
According to the press release, it was a study tour of ASPs of the 47th specialized training program (STP), led by ASP Rana Muhammad Dilawar. They took around the training areas of the Emergency Services Academy where they witnessed the various modules of the ongoing training programs along with practical demonstrations.
They were briefed by the DG Rescue Punjab Dr Rizwan Naseer about the medical, fire, and rescue Labs as well as their appropriate use of rescue equipment in rescue operations and training purposes.
They were also informed that Punjab Emergency Service Act provided the right to emergency care to all citizens without any discrimination in case of any emergency and disaster.
Dr Rizwan said that both organizations Police and Rescue Service should have a good working understanding of each other domain, coordination to deal with any emergency or crime incident in a professional manner.
Later, the delegates were also observed the operational and monitoring system of the Rescue Service. They were informed in detail about Service achievements, challenges, reforms, services being provided to the citizens along with its effective monitoring, evaluation, and feedback system.
They were also informed about the Rescue Mobile App in which direct access was given to the caller for immediate provision of Rescue Service.
The delegates lauded Rescue 1122 and thanked Dr Naseer and his team for providing a sense of safety to citizens and achieving of UN-INSARAG Classification.