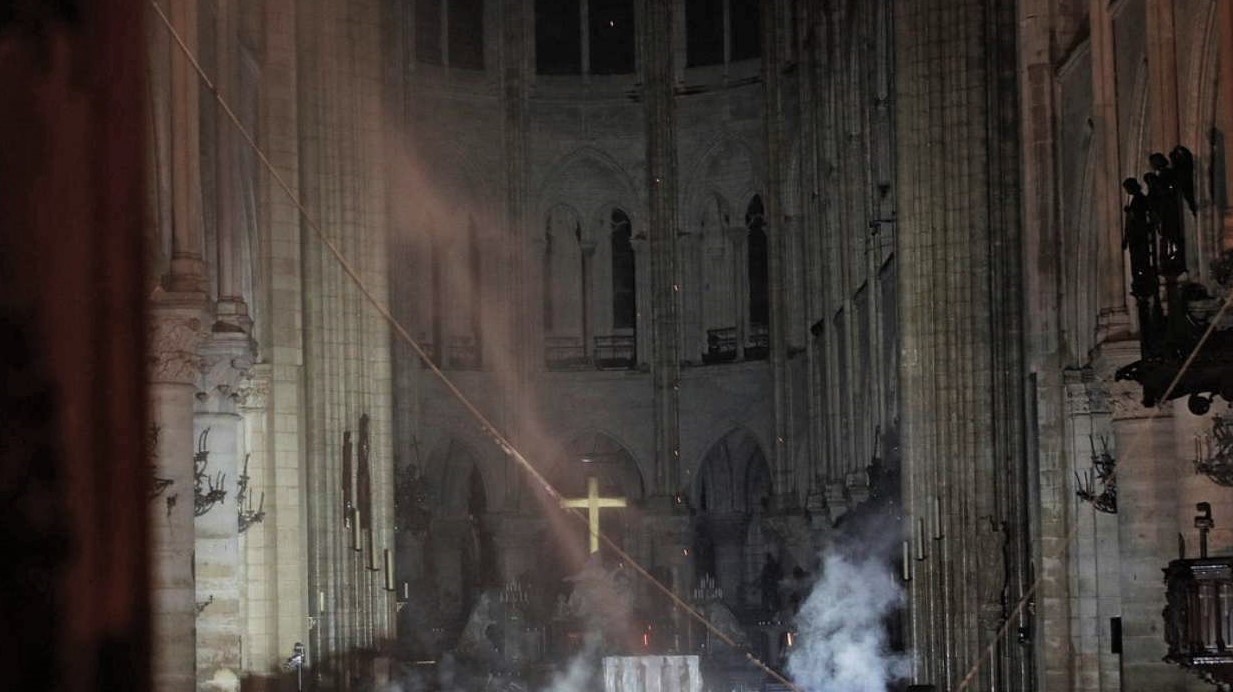 LAHORE MIRROR (Monitoring Desk)– France's three wealthiest families have turned to be on leading front to rescue a national icon by rebuilding recently-burnt historical Notre Dame church.The families have pledge $700 million as a part of fundraising drive.
The billionaires behind luxury giants LVMH Group, Kering and L'Oreal on Tuesday pledged a combined €500 million ($565 million) after a massive fire ripped through the Paris cathedral.
LVMH (

LVMHF

) and its CEO Bernard Arnault have promised €200 million ($226 million).
The donation has been matched by the Bettencourt Meyers family, which controls L'Oreal (
LRLCF
).
The Pinault family, which operates luxury conglomerate Kering (
PPRUF
), has pledged €100 million ($113 million).
The three fashion dynasties have invoked patriotism and shared cultural identity in explaining their generosity following the devastating fire.
Other French companies have also written big checks: The oil and gas company Total (
TOT
) has promised €100 million ($113 million), while tech and consulting firm Capgemini will give €1 million ($1.1 million).
Combined with other donations from companies including French bank Crédit Agricole, the total amount pledged by business and wealthy donors has reached $700 million.
Rebuilding of devastated national heritage
The fire at Notre Dame on Monday devastated large parts of the 850-year-old church, including its iconic spire. The fire was extinguished after nine hours.
French President Emmanuel Macron has promised to rebuild the site, saying Monday that France will launch an international fundraising campaign to assist with the effort.
The process will be expensive and lengthy, and it could take time to begin in earnest. Immediate steps will need to be taken to prevent further damage, since the structure is now particularly vulnerable to water damage.
It's tough to estimate the total time and cost of the restoration.
SOURCE: CNN