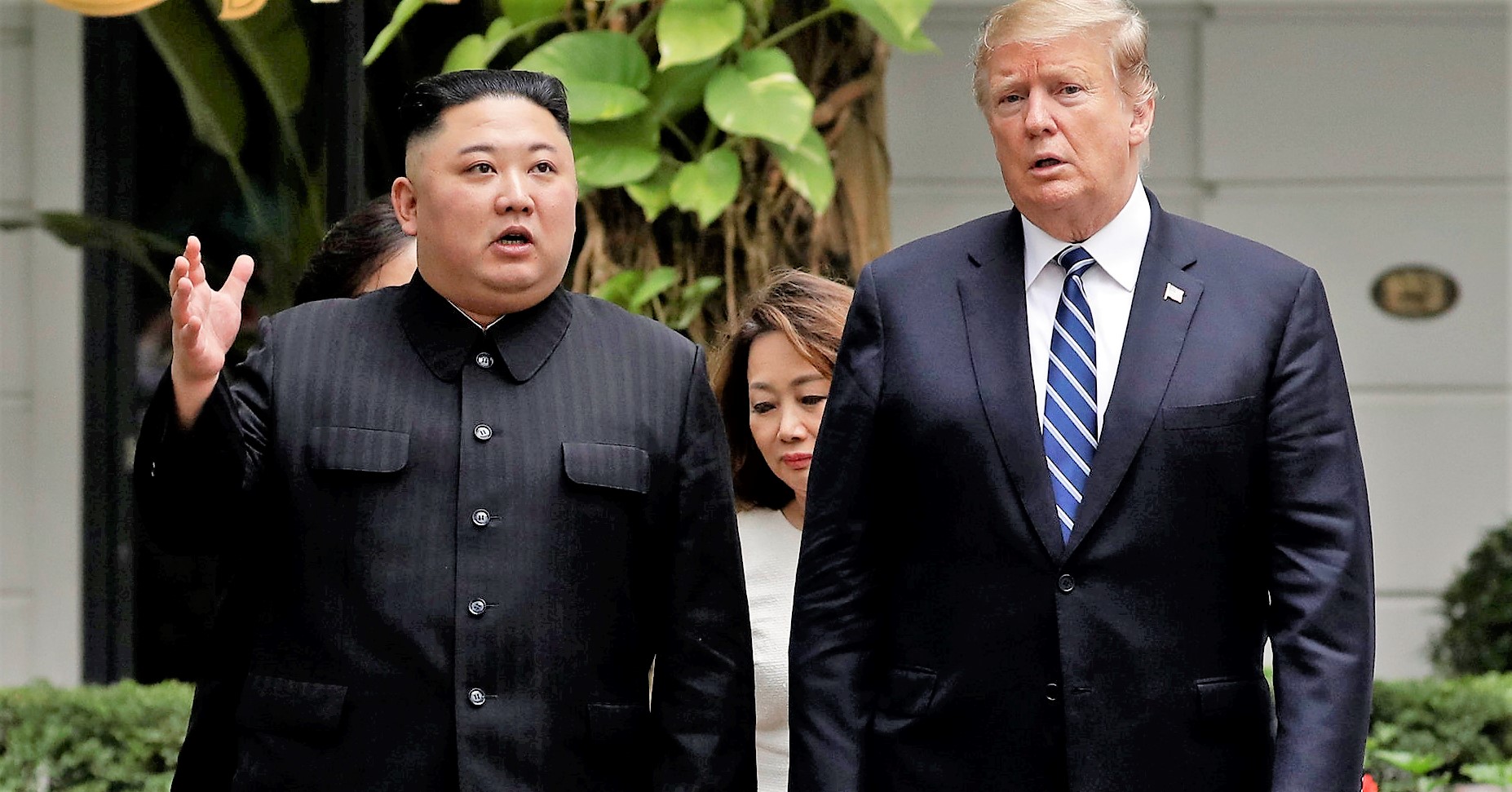 North Korea's Demand For Ending Sanctions Concludes Trump-Kim Summit Without Accord
LAHORE MIRROR (Monitoring Desk)– US President Donald Trump and North Korean leader Kim Jong-un concluded last session of their Taiwan Summit without agreeing upon after the US refused North Korean demand of lifting sanctions.
"It was all about the the sanctions," Mr Trump told reporters. "They wanted the sanctions lifted in their entirety and we couldn't do that."
The pair had been expected to announce progress on denuclearisation.
"Sometimes you have to walk and this was one of those times," Mr Trump said.
Speaking at a news conference after the summit, in the Vietnamese capital of Hanoi, Mr Trump said no plans had been made for a third summit.
The original White House programme for the day had planned for a "Joint Agreement Signing Ceremony" as well as a working lunch for the two leaders, but expectations were abruptly dashed with the cancellation of both.

South Korea called the breakdown of talks "regrettable" but said it believed the US and North Korean leaders had made "more meaningful progress than at any time prior".
According to Mr Trump, Mr Kim made a significant offer – to dismantle all of the Yongbyon complex, the research and production facility at the heart of North Korea's nuclear programme. But in return Mr Kim wanted all sanctions on North Korea lifted, something the US was not prepared to offer.
There was also a question over the network of facilities that extend beyond Yongbyon. Last month, Stephen Biegun, the US State Department special representative for North Korea, said that North Korea had committed in pre-summit talks to destroy all of the nation's plutonium and uranium enrichment facilities, dependent on unspecified US measures in return.
Yongbyon is North Korea's only known source of plutonium but the country is believed to have at least two other facilities where uranium is enriched.
Those unspecified US measures appear now to have been complete sanctions relief, which Mr Trump would not offer.
The US president also suggested in his news conference that Mr Kim offered only the destruction of Yongbyon and not North Korea's entire nuclear apparatus.
SOURCE: BBC NEWS