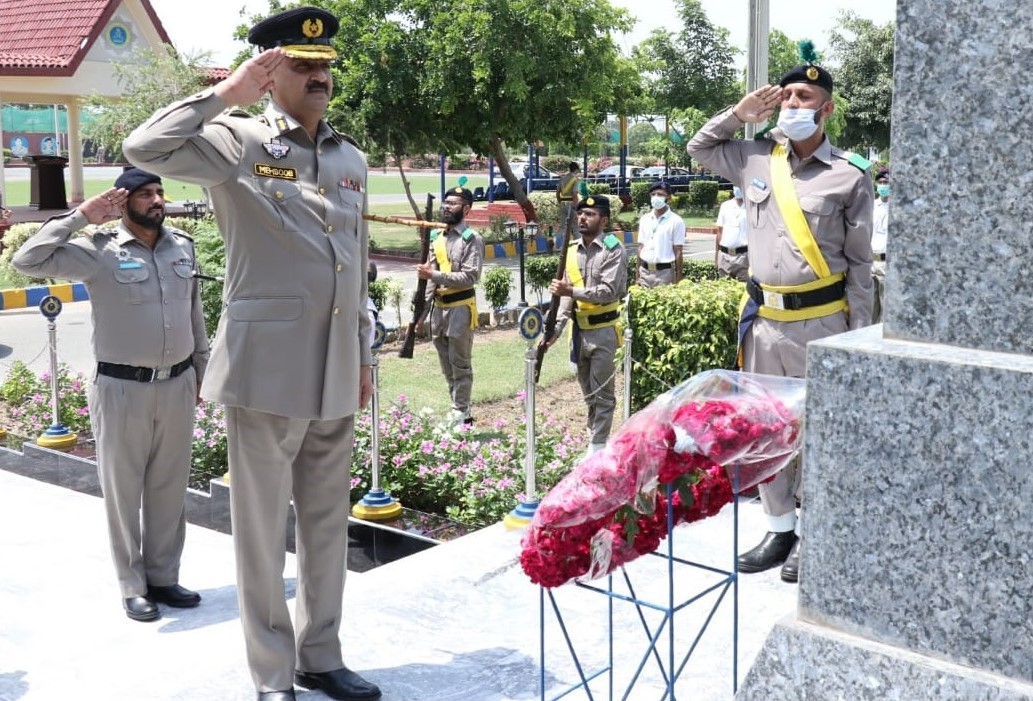 SHEIKHUPURA– On the eve of Youm-e-Shuhada Police following the directions of Inspector General National Highways Motorway Police Dr Syed Kaleem Imam, different activities were organized under the supervision of Commandant Training College DIG Mehboob Aslam at NHMP Training College, Sheikhupura.
The series of events started with presentation of Salami at Martyred monument. After the salutation, DIG Mehboob Aslam laid floral wreath upon Shuhada's Monument and prayed for the departed souls. At this occasion DIG Mehboob Aslam said that martyrs of NHMP are jewel in the crown of this department and their sacrifices will always be remembered by all of us.
DIG further informed that on the directions of IG NHMP Dr Syed Kaleem Imam the senior officers of NHMP will visit families of martyrs in order to show solidarity with them and distribute gift hampers among them.
Recitation of Holy Quran was also organized at NHMP Training College for enhancement of place of martyr's souls in Jannah. A competition of national songs and speeches on the topic of Shuhada's sacrifices was also organized as a part of series of day's events.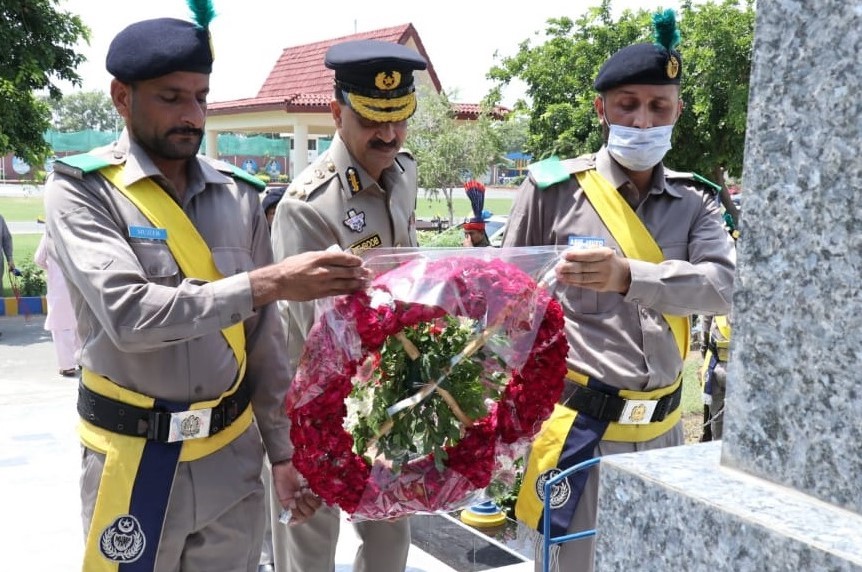 DIG Mehboob Aslam distributed gift hampers among the participants for their encouragement.
In his message to the officers of NHMP at the eve of Youm-e-Shuhda Police, DIG Mehboob Aslam said that martyrs of this department sacrificed their present for our future and offered highest thing one can offer by laying their lives for the glory of this department.
DIG Mehboob Aslam stressed that it is first priority of this department to look after the families of martyrs and this force would find this department next to them in every testing time.— PRESS RELEASE