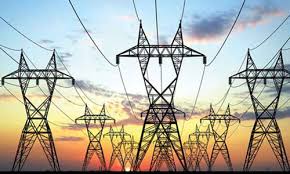 NEPRA Approves 31 Paisa Per Unit Cut In Power Tariff
ISLAMABAD: The National Electric Power Regulatory Authority (NEPRA) on Thursday approved 31 paisa per unit cut in the power tariff on account of fuel cost adjustment for November 2018.
The downward adjustment by the regulator in power costs will extend an overall relief of two billion rupees to the consumers.
The Central Power Purchasing Agency (CPPA) had filed a petition for 33 paisa per unit cut in the tariff with the NEPRA for monthly fuel price adjustment.
It was first time in six months that the power tariff cut was requested to the power regulator.
The CPPA had also demanded earlier arrears to the tune of five billion rupees.

The hike in crude oil price remains the major cause of increase in the power tariff in last six times.
The power companies had received Rs. 5.00 per unit from the consumers in November bills, while the generation cost remained Rs. 4.71 per unit.
Around 33.98 percent electricity in November was generated from the hydro power sources, the CPPA said.
In the energy mix 20.04 pct power generated with local gas, 17.23 pct with imported LNG and 10.88 percent through the nuclear power resources, the power purchasing agency said.
The NEPRA decided the power tariff in a public hearing of the CPPA petition today.