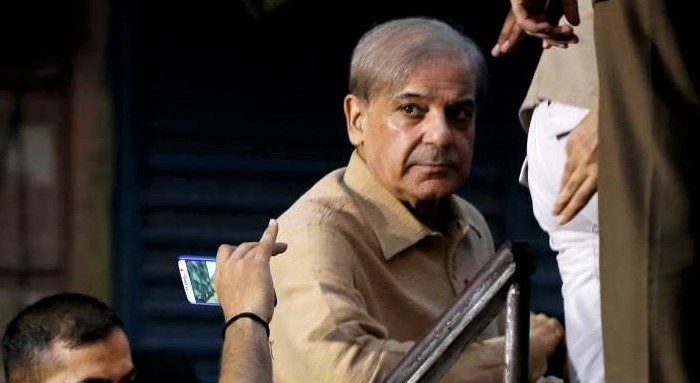 Nawaz Sharif Not Being Provided Home-Cooked Food: Shehbaz
LAHORE– Pakistan Muslim League-N president Shehbaz Sharif on Tuesday the jail authorities were not giving Nawaz Sharif an access to home-cooked food and warned if anything happened to his brother, Imran Khan would be responsible.
"This is the level of inhumanity which the government is showing by banning homemade food for Nawaz," said Shehbaz, who is Opposition Leader in National Assembly.
"This shows the level of Imran Khan's intelligence," he said, adding, "If anything happens to Nawaz, Imran Khan will be responsible."
According to Shehbaz, Nawaz is a heart patient and needs homemade food to control his health. "The government is doing injustice by depriving him of it." "Nawaz is a three-time elected prime minister of this country and this attitude towards him is inhumane. Nawaz should immediately be provided home-cooked meals," he added.
A day earlier, former first daughter Maryam Nawaz threatened to go on a hunger strike if the ban on homemade food was not lifted. "Not only will I move the Lahore High Court, but I will also stage a protest outside the prison if the ban on homemade food is not lifted within 24 hours."
Maryam added, her threat must not be taken lightly. "I do not trust the food provided to Nawaz by the jail authorities they can mix anything in his food," she said.
SOURCE: GEO NEWS