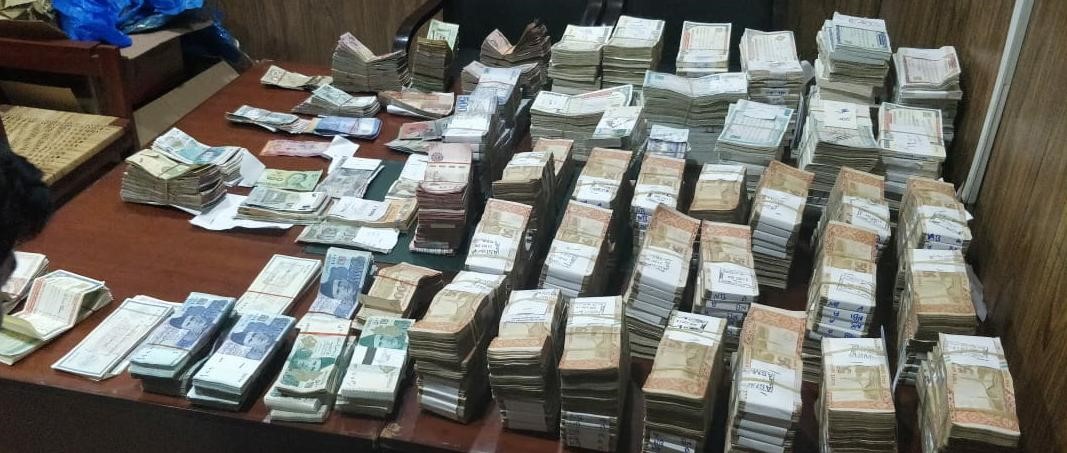 NAB Recovers Rs330mn from Excise Officer's House; ACE Arrests Okara Police Official For Misappropriating Rs10.8mn
By Our Web Desk
LAHORE– The National Accountability Bureau (NAB) Lahore Thursday claimed to have recovered cash and prize bonds worth Rs330 million from the house of former Punjab Excise department inspector.
According to statement, accused Khwaja Wasim, a grade-16 officer, acquired assets beyond his know sources of income during his service as an income tax officer at the Excise Department.
"NAB has recovered cash and prize bonds worth Rs330 million during the raid at his house today," read the statement.
"This is a major success in the case," NAB said.
The officer had transferred over Rs220 million between 2013 to 2017 to his foreign accounts, sources of which he failed to provide, NAB added.
The corruption watchdog has also accused him of whitening millions of rupees through an amnesty scheme in 2018.

Khawaja Wasim was presented before the accountability court today.
ACE arrests DPO Okara office accountant
The Punjab Anti-Corruption Department has taken into custody an officer of Okara police involved in misappropriating Rs10.81 million through a fake company.
According to Director General Anti-Corruption Establishment Punjab Gohar Nafees, accused Iftikhar Ahmed Asim established a fake company and issued cheques in its name worth Rs Rs10.81 million.
He claimed the accused has confessed his crime.
Iftikhar Asim transferred money to his company's account at a private bank in Okara from the national exchequer, Nafees added.
The accused is husband of stage actress Mahnoor.